The Ultimate Gift Guide For Eco Warriors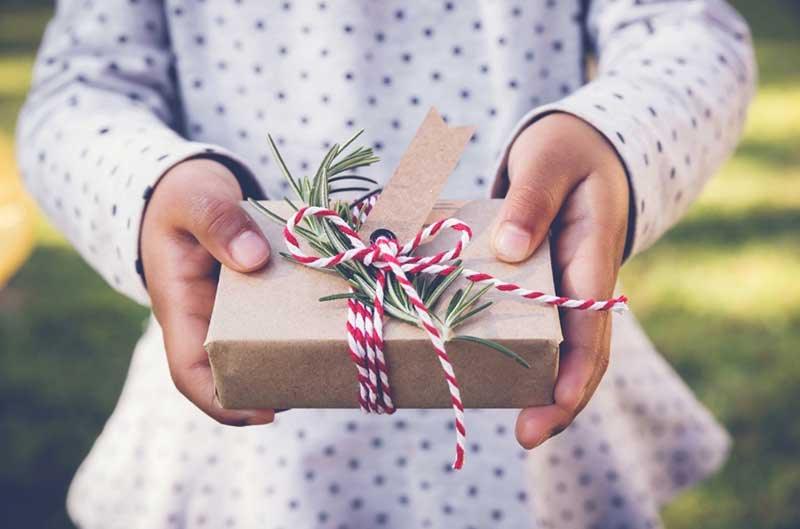 November 2021 is going to be absolutely huge this year. Two weeks after the end of COP26, which is arguably the event of all events for eco conscious folk, is the barmy behemoth of Black Friday, which is arguably the event of all events for the commercial world.
This got me thinking then about some eco friendly gift ideas for persons of an 'eco-warrior' persuasion. Finding an appropriate gift is never an easy task, without the added pressures of first knowing its environmental and social impact! Would it not be simpler to just not buy a gift in the first place? No!
So what are some of our favourite gifts for eco warriors? We explore...
To gift or not to gift: The eco-warrior person.
Aside from the gift of friendship, there are many great gifts for eco warriors out there. Below are a few eco friendly gift ideas that won't break the bank and will surely leave your friends and family under no illusions about how thoughtful you truly are. Ready? 
1. Portable Reusable Coffee Cups.
Reusable takeaway coffee cups are honestly a modern marvel. There's nothing greater than guzzling down a Guatemalan gourmet coffee from a reusable glass cup. As a plastic-free, paperless, stylish, and eco-friendly alternative, this reusable coffee cup is ingeniously designed to be versatile and sturdy, whilst at the same time looking sophisticated and classy.
Does it get better than that? Surprisingly, it does. With many coffee shops offering a discount when filling a personal reusable cup, your giftee can save a few pennies each time they use their cup, too.
2. Sustainable Makeup Removal Pads.
The Skin-Care Routine. I don't know where this phrase came from, or how it became so popular, but I find skin-care routines are a little like E-mail passwords; everybody has one, but there's always room for improvement. That's why Bamboo make-up removal pads are a great option, whether you wear makeup or not.
Zero waste face wipes are perfect for everyday facial cleansing, including exfoliation, scrubbing, lathering or otherwise. When it comes to gifts for eco warriors, the crucial thing to consider is the wider impact of the gift. These reusable.
bamboo-based pads certainly tick the box as compared to conventional cotton pads, because they are less water intensive, friendlier on ecosystems, and produce a lot less waste, too. 
3. Vegan Soy Wax Candles.
It's quite hard to think of a time when gifting a candle is not a good idea. Especially as we come to the colder months, and energy prices increase. Wait, sorry, back to the topic! But seriously, vegan soy wax candles are perfect for any occasion. Whereas conventional candles containing complex chemicals can be both harmful to the environment and health, the Abstract Bee Candle Box set, contains soy-based wax candles with vegan-friendly hemp wicks, and paraben-free fragrance oils.
They have a luscious range of scents available that will fill the home with warmer musky aromas, or lighter floral notes, depending on preference. In addition to that, each candle comes in a quaint rose gold tin, ready for reuse after the candle has been burned. 
4. Eco-Care for Manly Hair.
Of all the eco friendly gift ideas written about, this one is one of the most exciting for beard growers. The beard kit comes complete with a beard comb, a pair of perfect precision trimming scissors, moisture locking beard oil, and a freshly fragranced beard balm. With locally sourced bioactive ingredients, extracted exclusively from plant materials, this zero-waste kit, is free from preservatives and parabens. The oil and balm are also devoid of palm oils and have not undergone animal testing. Gifting this beard kit is guaranteed to please our whiskered warriors.
All these options are great gifts for eco warriors, and there are plenty of other options that unfortunately didn't make it to the list. Nevertheless, as an ultimate guide, this is perfect first step to buying gifts for the eco-conscious. 
5. Ethical Chocolate
I was unexpectedly introduced to Tony's Chocoloney a few months ago, while watching a football game with my son. With a wry smile, he offered me some funky Milk Caramel Sea Salt chocolate from a fanciful orange wrapper, and after a few bites, the 'funky' became the 'fantastic'.
Beyond its buttery texture and exceptional flavour, what I found particularly impressive was Tony's Chocoloney's commitment to make 100% slave-free chocolate. The brand's mission is to completely eliminate illegal child labour and modern-day slavery from the cocoa trade, by paying farmers a fair wage, and educating people about some of the "Slugworthery" that happens in the industry. All we are required to do to play our part, is pick from their huge range of flavours, and enjoy (…and potentially share with a friend, if completely necessary!)
6. Gifts That Aren't 'Things'
Understandably, you may want to keep the chocolate for yourself, and who could blame you? #selfcareNOTselfish.
In that case, here is another quirky eco friendly gift idea for you. Perhaps the person you are buying for would appreciate something a little more academic; if so, an E-learning voucher could be the answer. E-learning courses are offered across many different platforms, such as Udemy & Coursera and usually are designed so that the learner can conveniently access the material at their own pace. There are thousands of courses available, such as Go-Green Training; Whole food plant based diets; Sustainable Fashion; and a beginners course for Plastic Recycling.
Or perhaps they love a bit of yoga or they have some favourite classes from their local gym or studio? Pick them up a 1 or 3 month pass as a great way to gift without actually having to buy any form of a material object. Surey, it doesn't get much more eco friendly than that...
Although it's still not normalised to give a gift that you can not hold in your hand, gifts for eco warriors often sidestep this norm. Apart from being able to keep the chocolate for yourself, an E-learning courses and class-passes are both zero-waste, as well as giving the opportunity to learn something meaningful and beneficial.
But if you did want to chuck something in with their class pass, consider something that compiments the class that they will be doing. Do they love yoga and meditation? Pick them up a yoga eye pillow to compliment their yoga pass. 
7. Zero Waste Safety Razor
Let's face it - for the most of us, shaving is one of those grooming routines we begrudgingly do every few days, weeks (or months?). We do it in front of the mirror, a quick leg shave in the shower, or during a nice and relaxing soak in the bath.
Regardless of frequency and location, there is always an opportunity to 'green' this routine: safety razors. They come completely plastic free and you simple replace the one single blade after every 5 or so shaves.
The blades don't come packaged is these pesky 'cartridges' which we see so many razor blades sold in which means the blades are 100% recyclable at the end of their use.
And the best bit is they are considerably cheaper to use than a conventional cartridge razor from the supermarket, with each blade costing between 10p - 25p. So not only does this make an eco friendly razor a perfect gift for those ethical and eco-conscious friends and family by being gentle on the planet, but its also gentle on their wallet too!
8. Recycled Jewellery
Jewellery never seems to get much attention when people talk about being eco conscious – we're much more likely to think about pesky plastics, stratospheric CO₂, or reaping the rewards of renewables; even though jewellery is a very popular gift item, there are still several environmental issues associated with it including destroying ecosystems to mine for minerals and endangering the animal species that rely on those ecosystems. Fortunately, there is a world in which classy eco friendly jewellery gifts, exist.
Studiodoa is a London-based jeweller, that specialises in making ethically produced, handcrafted artisan jewellery. The ethos of Studiodoa is to preserve the traditional skills of their artisans, while using sustainable, recycled materials to produce, package and present their earrings, rings, and cuffs.
At this stage, it would be remiss of me to leave the quality of their jewellery unmentioned. I could not overstate the elegance of the Sifa Bangle, and would not refuse it as a gift, either! 
9. Reusable Bamboo Cutlery Set
Finally, we come to the last of the eco friendly gift ideas, with a reusable cutlery set. Now this selection is a little more sober, and with sobriety comes practicality. This gift will probably not pull up any trees, but that is precisely what makes this a great gift – it literally prevents the pulling up of trees. So many times, when buying food on the go we are given disposable plastic or wooden cutlery with our meals. Many of these disposables go straight into the bin and are disregarded as single use materials. Instead of adding to this extremely wasteful and damaging practice, the sustainable bamboo cutlery set is designed to be light-weight and compact so that disposable cutlery is no longer needed. This type of gift will keep you in the good books of any eco warrior!
All these options are great gifts for eco warriors, and there are plenty of other options that unfortunately didn't make it to the list. Nevertheless, as an ultimate guide, this is a perfect first step to buying gifts for the eco-conscious.
Looking for eco tips for this Thanks Giving celebration? Check out this blog post here where we've contributed to their guide!
|
Posted on October 10 2021