Top 5 Tips to Keep Your Wooden Furniture Healthy and Durable for Years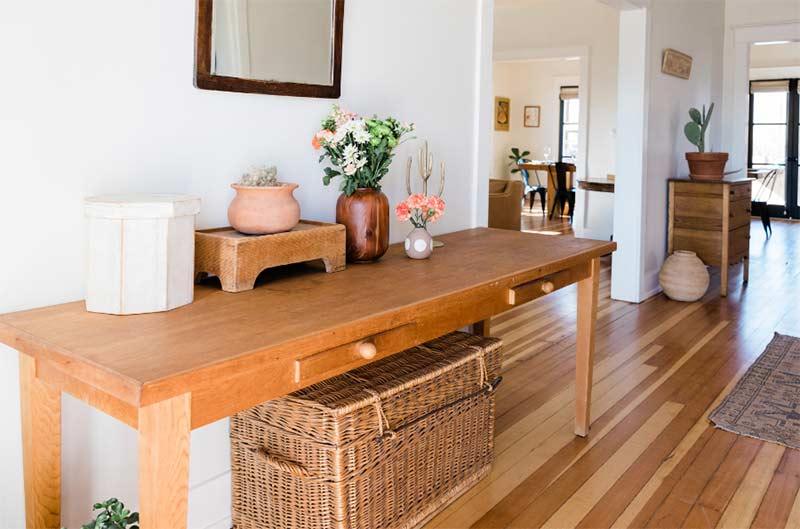 When furniture is exposed to moisture, air, and dry weather, it can lead to cracks in the asset. Wooden items can certainly enhance the splendor of your living room or dining space, but you have to dedicate enough time to its maintenance as well.
The maintenance of furniture is not easy. But it's nothing when you compare the cost of buying a new furniture item. That's why every person wants their furniture assets to last for years.
It's possible if you know the necessary tips and tricks for taking care of wooden assets. Here are simple tips that you should follow to ensure that your furniture and fittings last long for years:
1. Regular Dusting
If you recently bought a new wooden furniture item, you should ensure it stays spotless, clean, and glossy. Getting dirt removed from a piece of furniture requires utmost care and attention. You should use a feather duster for it. Be careful before you spray any cleaning materials on the wood. Sometimes, detergents, water, and cleaning liquids can stain the asset. That's why instead of wiping the furniture and fittings with any liquid, use a feather duster for regular dusting. It helps you get airborne particles removed from the surface of the asset.

2. Protect Your Furniture
If you use commercial polishes or sprays, don't forget that they can have silicone oil or petroleum distillates. Though they can protect the wood, you shouldn't use them too much and too frequently.
However, you can occasionally use these sprays and chemicals on the wooden asset and get the same wiped up, but you're better off using an eco friendly wood polish.
3. Let the Wood Emit Fresh Smell
It's a good sign if your furniture still retains its fresh smell even months after its purchase. You can get high-quality, reliable wooden products online from Out & Out. The outlet offers durable wooden products with necessary warranty covers. The branded furniture you buy from a reliable store emits a fresh smell. It depicts the newness and authenticity of the asset.
To retain the fresh smell, you can use lemon oil on all the corners and edges of the furniture to retain its original smell.
4. Make Use of Coasters
If you love sipping a warm beverage such as coffee or tea in the early morning while sitting on a chair, don't forget to use the coasters. Likewise, never place cups and plates on the table without coasters.
Initially, it may seem innocuous, but if you regularly place the cup on the wooden table without coasters, it can put stains on the wooden furniture.
Coasters insulate the heat and protect the surface from marks caused due to heat. Using these accessories will protect your furniture from unwanted stains and marks and protect the wooden surface from the excessive heat that your teacup can hold. Similarly, you shouldn't place a hot food plate on the top of the table.
For more protection, it's recommended to use a tablecloth and potholder. They can come in handy from damaging your wooden furniture due to accidental food or water spillage.
5. Keep Your Furniture Safe from Sunlight
Not too many people know that continuous exposure to sunlight and heat can weaken the foundation of your wooden furniture.
If you place a wooden item outside and it continuously absorbs sunlight, it can lead to spotting or spots.
Spotting means the sudden appearance of dark and bright spots all over a wooden furniture item.
Though keeping your wooden items away from sunlight is ideal, it's not always possible. During winter, people love sitting outside, relaxing on their chairs, or even dining together. But you need to be watchful here. You can instead use a tablecloth to protect your wooden furniture from UV rays and sunlight.
In Conclusion
Wooden furniture is costly. So, whenever you invest heavily in buying wooden furniture and fittings, ensure these wooden items last long.
Unfortunately, many people still mistreat furniture and fittings, which leads to their gradual deterioration. Because of constant misuse or improper care and maintenance, these furniture items gradually start losing their sheen and glaze.
In this article, readers have been advised how to take hassle-free care of their furniture and other wooden items. If you are bringing home a brand-new wooden furniture item, going through the above tips can certainly help, as well as the use of eco friendly polish to restore those wonderful pieces of furniture!
|
Posted on December 07 2022