8 Eco Friendly Considerations to Incorporate into Your Home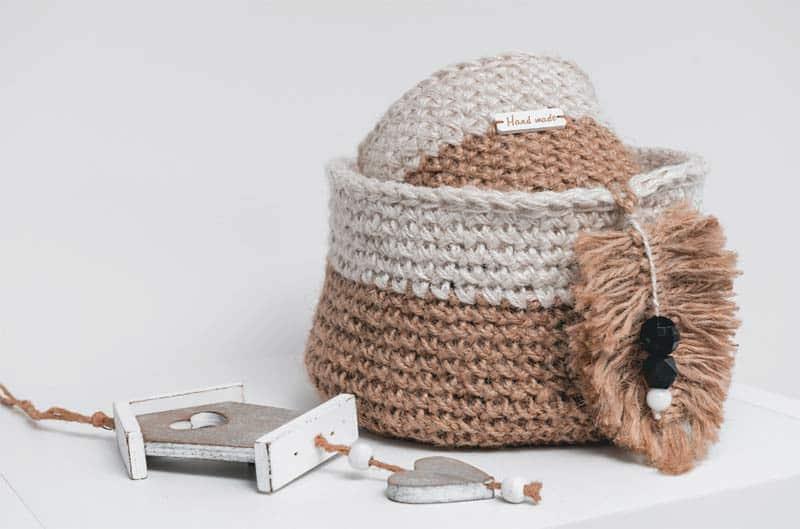 Everyone wants their home to have a perfect look and be top-notch. And with that comes preferences and how people want their homes to be. So, if you count yourself around those who love their homes and want an eco-friendly touch to them, you've landed in the right place.
Below we'll talk about some of the extraordinary eco-friendly items that you will surely love. So, without any further ado, let's take a look at the eco-friendly décor ideas the list has in store for you. Here are the following:
1. Eco-friendly Linens
Linens are something that every household requires. So, when you're getting these, you could choose some eco-friendly products that are not made using harmful chemicals. And for this, you wouldn't have to search vividly; the great collection present at Luxury Homewares Online will do the job for you just fine. So, go ahead and see their collection to get the perfect idea of their products, and we're sure you'll fall in love with them in no time.
2. Use Of Non-Toxic Paint
Everyone wants to paint their homes and make them look absolutely top-notch. But have you ever thought that one could use non-toxic paint if they are keen on using all eco-friendly products? So do your research thoroughly and understand whether or not the product you are choosing has toxins in it or not. Then, once you are sure about it, you can go ahead and use it for your home.
3. Use Of More Indoor Plants
Eco-friendly home decor ideas are incomplete without the use of indoor plants. And that's what you should use and incorporate into your home as a whole. It's a great idea to replace other elements with indoor plants. Greens bring in a lot of positivity and even complement any home décor. So, this is something that we'd suggest you choose.
4. Say No To VOC Wallpapers
If you like a little print on your walls, try using nontoxic paint to do the job. This is because, many a time, it happens that VOC wallpapers have loads of adhesive in them, which isn't good for you. In addition, these are high in chemicals and overall affect your health. So, if you are thinking about using eco-friendly things, it's best to use stencils or other wall art methods rather than wallpapers.
5. Handmade Rugs
Using rugs is a huge part of home decoration, and we surely wouldn't want you to use anything that is not eco-friendly. So, you can choose handmade rugs and not woven with harmful threads. In fact, you could choose brands that use sustainable fibers. These will promote local work and so much more.
6. Zero-waste Items
Baskets can be a great item for decoration. So, why don't you choose items that are made out of zero waste and decorate your home with them? Mostly you'll find artisans and people who live in the outskirts producing such items. Consequently, choosing these zero-waste items can be the best option if you want to decorate your home using eco-friendly items.
7. Reclaimed Wood
At times companies do not use wood by cutting down trees. Some use reclaimed wood. Using this reclaimed wood, people make wonderful furniture. So, if you are thinking about where to start decorating your house using wood, this can be the best option for you. For this, you can go online and check out the reputed websites to be sure whether or not the company is a reliable source.
8. Use Of Paper/Jute Bins
Some people are keen on using plastic bins at their houses. But if you are looking to keep your home eco-friendly in the easiest way, I'd suggest that you start using jute bins. Using these bins will give your entire house a fantastic pop-up, and at the same time, you'll be able to stick to your ethics too. So, don't forget to incorporate this into your home.
9. Eco-Friendly Flooring
If you think you've got a great budget and want to go about changing the flooring, then you could easily choose bamboo, linoleum, or cork flooring. It's absolutely sustainable and eco-friendly too. So, this time you decide on making a perfect choice; going for eco-friendly flooring should be your go-to.
10. Eco-Friendly Wall Arts
Apart from painting your home and giving it the perfect tint of colour, people at times really find the wall to look bland. So, in this case, we'd suggest you go for eco-friendly wall art. Choosing jute and other recyclable materials should be your number one sustainable choice here. So, make sure you assess the material used to make the wall art before you select anyone.
Final Thoughts
As we come to the end of our blog today, we hope you know exactly what to do to decorate your house perfectly yet in an eco-friendly way. So go ahead and use these things to make your home look outstanding. Having a taste of things and visualizing how your house can look is the perfect way to decorate your home. Finally, once you are done decorating your home, don't forget to let me know the items you handpicked.
|
Posted on December 16 2022