5 Energy Saving Tips For Your Office Space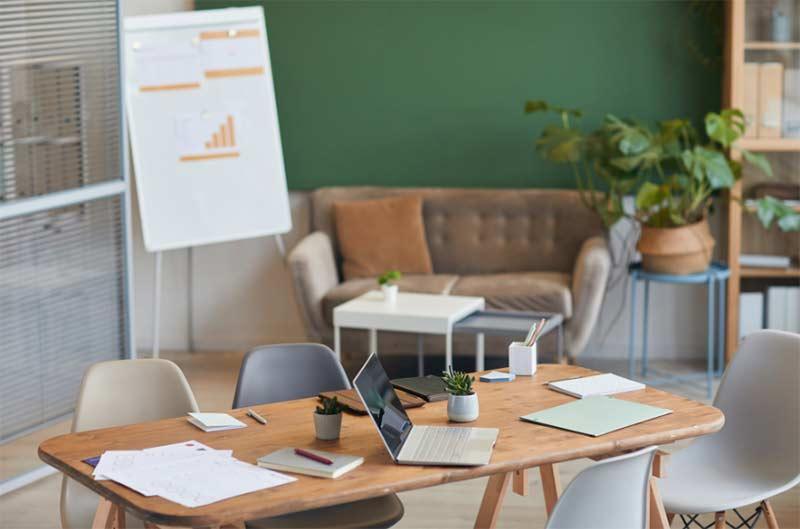 All businesses incur all kinds of costs in their day-to-day operation.
Apart from employees' salaries and wages, office rent, stationeries, and recreation expenses, a company also has to spend a huge chunk of money on energy bills or electricity expenditures every year.
It is the responsibility of a firm to implement cost-effective energy-efficient strategies in their office to save energy costs. Therefore, big offices should start conserving energy from now onwards. Though several big firms have already started implementing the necessary tools and strategies to save energy costs, a lot of offices still need to work on it.
According to a government report, the nation's current energy production has gone down by 6% on a YoY basis. At the same time, there has been a 31% increase in the generation of solar energy in Australia compared to 2020-2021. The trend is clear. Offices are now working on sustainability and cleaner energy all across the world.
Here are the top 5 energy conservation tips for offices you should follow:
Scrutinize IT Gadgets and Computers
When you buy IT gadgets or computers, make sure those are energy-efficient. It will be a wise decision and help you decrease the overall cost of running IT gadgets and electrical tools at the office.
You should buy energy-effective electronic IT gadgets and devices. Check out the Energy Star label before buying an electrical tool.
For example, ask your staff to use laptops. As per an estimate, these portable devices consume 75% less energy than a desktop. You should also use an inkjet printer instead of a laser one.
Upgrade Your Equipment And Devices
If you are using outdated electrical gadgets and tools, it's time to replace them with the latest ones.
Any device that doesn't work to its full efficiency can consume unnecessary power.
So, you should replace your old office appliances and gadgets with energy-conservative ones immediately.
Energy-Efficient Lighting Solutions
Most official work happens over laptops and desktops these days. Therefore, you need to ensure proper lighting at the office so that employees' productivity is not affected. A firm owner should make a smart decision, as lighting costs can take up to 60% of the average energy bill of an office.
Installing reflectors and energy-efficient bulbs is ideal. Similarly, desk lamps should also be replaced with the latest energy star-rated compact light bulbs. These bulbs can help you save over 70 percent of your estimated total energy costs.
Also, never undermine the importance of natural light in an office set-up. You can normally keep your office windows open, so natural light can come inside. Contact Choice Energy to make your office more energy-efficient and cost-effective. They can offer valuable tips on energy conservation and preservation.
Conduct An Energy Audit
Every firm needs to conduct an energy audit per year. It can help you understand how much energy you consume at the workplace and what steps you should take to reduce the same.
Energy audits are also essential as they provide vital insight into your overall energy conservation strategy. Hire an energy audit consultant to get your firm audited. They can also suggest appropriate measures through which you can substantially bring down the cost of your overall electricity bills.
Avoid Printing Paper
You shouldn't print papers that are not needed. Since most office communication now takes place through email, printers should only be reserved for printing essential stuff.
These days, you can store essential matters on cloud-based storage systems online, memory cards, and pen drives.
When you print less, it helps in reducing paper wastage. Also, it saves your energy cost to a great extent.
In Conclusion
If you haven't been following energy conservation tips at your office yet, do it now. Of course, you have to start from scratch. First of all, buy smart gadgets and devices which consume less energy.
All modern gadgets and devices come with an energy-saving feature. You should ask your employees to activate those functions on the tools and equipment they use inside the office premise.
Once these features are activated, you can save a lot of money and see a huge drop in your annual electric bills and energy charges. So what are you waiting for? Implement these energy-saving tips in your office and see how they help you bring down your overall office expenditures.
|
Posted on December 07 2022