Stop the Waste and Use Eco-Friendly Cutlery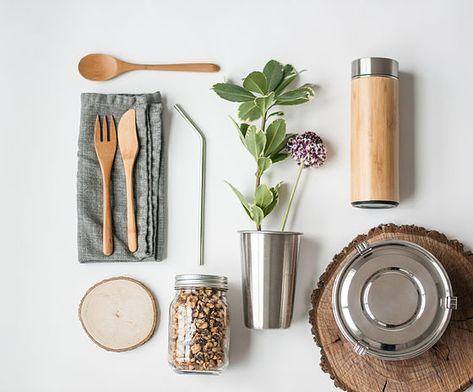 Reusable cutlery sets have become a staple at picnics and camping because they are less harmful to the environment athan their single-use siblings. While there are still people who prefer disposable cutlery, many are making the switch to reusable cutlery sets because they think about their environmental impacts and as well as the longer term savings.
The use of safer and planet-friendly reusable cutlery sets is supported by the UK government and the entire European continent as everyone collectively leads the fight against plastic pollution. According to the European Commission, they are planning to introduce restrictions on certain single-use plastic products by 2021 to protect the environment and reduce ocean litter. These will include cutlery, plates, and straws as they are among the most frequently found items polluting the European seas.
It looks like the end of plastic cutlery is near, and the rise of planet-friendly alternatives will continue. If you still don't have eco-friendly cutlery sets, it may be the perfect time to start buying now. Here are some great suggestions for you.
Bamboo cutlery set
Bamboo is one of the most used materials for anything reusable because of their many great properties. They make perfect cutlery sets because they can handle the heat. Unlike plastic, bamboo contains no harmful chemicals, so there's no need to worry about them seeping into your food. Also, they have natural antimicrobial properties. Therefore, they won't harbour bacteria or easily rot. The best part is that they are safe to use for non-stick pans.
Stainless steel cutlery set
Another good eco-friendly option in the market is the stainless steel cutlery set. Known for durability, this set will last the test of time if looked after. They won't rust even after many uses, and they may even look better with age. Like the bamboo cutlery set, this is also easy to clean but stainless steel can be used in the dishwasher where as its recommended to handwash bamboo.
|
Posted on February 24 2020