Reusable Bags - Answer to Your Environmental Concerns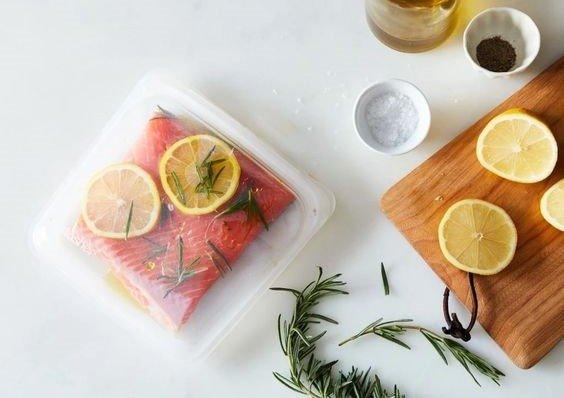 Pollution is one of the biggest threats humans have ever faced, and we believe its everyone's responsibility to take care of this planet we all call home.
Reusable sandwich bags are an excellent option for those who want to make the Earth a better place for ourselves, and the generations to come. These bags are made using rescued plastic bottles (one of the biggest contributors to plastic waste in our oceans), silicone, and organic cotton, among other materials, which are eco-friendly and entirely sustainable and recyclable.
Useful for a Variety of Purposes
The strength and aesthetics of the reusable silicone bags are not only super functional, but they look great as well. They are your reliable counterparts, whether you have to pack and carry your lunches to your workplace, when you need to shop at the supermarket and purchase foods over the counter, of simply when you need to pack up your leftovers for the next day. The bags can be used on any occasion when you might usually reach for a single use plastic bag, eliminating the single-use culture that's endemic in our current time.
Strong and Long Lasting
The reusable sandwich bags are made to last and can carry everything from heavy foods to liquids thanks to its airtight seal. Plastic bags can easily tear and break, something you wont have any issues with when using a reusable pouch. Ditch the single use plastics and opt for something long lasting that can be reused time and time again.
Other Qualities and Features
The reusable silicone bags are lightweight and airtight, which means you can even carry yeaterdays leftover soup in your pouch! With an affordable price and ease of shopping, its no wonder our silicone bags are such a hit with our customers.
New reusable bags are available online through the click of a mouse, with 2 different sizes available. Being both eco-friendly and ethical, perhaps it's time to pick one up yourself.
|
Posted on August 03 2019