5 Best Natural Deodorants For 2022 That Never Fail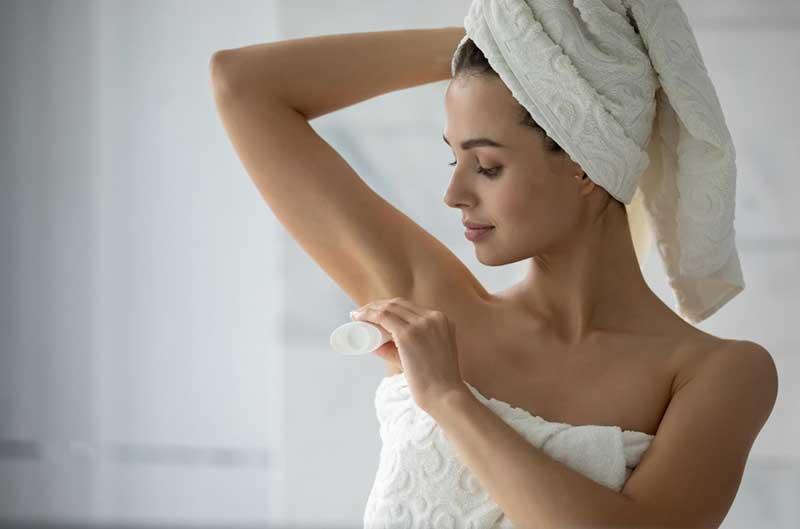 Although finding the best natural deodorant is a process of trial and error, it's worth the effort. Not only are plastic-free deodorants an eco-friendly option but also a healthier choice. After discovering that using antiperspirants could increase the risk of developing certain diseases, switching to a natural deodorant wasn't optional for me.
Carley here, co-founder of Friendly Turtle - howdy! Over the past two years, I've been consulting with dermatologists, reading lots of reviews, and trying many brands myself to find natural deodorants that actually work. And I mean I've tried A LOT.
So, in today's article, I'll share with you the best natural deodorants for women I've found. Many of them are unisex, so you'll find the best natural deodorants for men too!
Best Natural Deodorants For Women and Men – My Top Picks
One of the benefits of natural deodorants is that they neutralise body odour without plugging your pores with aluminium or causing irritation on your skin.
That said, some aluminium-free deodorants work better than others. But don't worry, here's my list of the best natural deodorants for women and men: 
Looking for an option for the whole family? This is definitely one of the best natural deodorants for men, women, and even teens!
Rain or shine, this aluminium-free deodorant will get the job done. Even during hot summer days and, what's more impressive, after intense workout routines, this plastic-free deodorant kept me smelling wonderful and feeling fresh!
Personally, I prefer the subtle floral fragrance of the Jasmine and Rose scent. But for those who need additional protection, I would suggest trying the Peppermint and Spearmint scent because it does a fantastic job neutralising body odour all day long.
Some people stop using natural deodorants because many of them leave marks on their clothes or make them feel sticky. Well, that's not the case with this vegan deodorant. That's why this option is one of the best natural deodorants out there!
The first thing I noticed when trying this vegan deodorant is that it melted into my skin almost immediately, leaving a soft, dry feeling. And by the end of the day, I still smelt fresh and didn't find any marks on my T-shirt or my skin.
Also, Kutis Skincare has lovely scents that are good for the ladies and gents in the house, which make it one of the best natural deodorants for men and women! 
After reading thousands of positive reviews about this product, I decided to try it myself. So, here's what I found:
Besides having a lovely smell that isn't too overpowering and lasts the entire day, this aluminium-free deodorant left my skin feeling a lot smoother. But that's not all, it didn't leave any residue between the lines in my pits. Not even white marks on my dark clothes. And if that's not enough, one tube lasts for ages!
Since this plastic-free option doesn't contain bicarbonate of soda, it's the best natural deodorant for women and men with sensitive skin. 
I was so impressed after using this stylish and zero waste deodorant that I instantly decided to add it to my list of the best natural deodorants for men and women.
Not only do they look amazing, but they also keep your armpits dry and smelling fresh all day long. What I liked the most about this waste-free deodorant is that it didn't leave any sticky residues on my armpits!
Besides, they offer divine unisex scents to suit all tastes! 
Grapefruit & Lemongrass Deodorant - Zero Waste Path
This aluminium-free option is one of the best natural deodorants you can try. Even though I've been using it for a few months, I still can't find enough words to describe how good it is!
First of all, it has a delicate unisex scent that keeps the bad odour at bay for the entire day, even after exercising! Plus, its formula isn't drying. Instead, it leaves your underarms soft and smooth.
And since it comes in a small tin, it's the best natural deodorant for men and women who travel frequently or go to the gym.
Ready to make the switch to a natural, plastic free deodorant? Choose one of the best natural deodorants for women or men from our list and let us know what you think! Reading this from the US? Check out the best vegan deodorant brands from the US
|
Posted on February 04 2022