Valentine's Day Gift Ideas For The Eco-Conscious Couple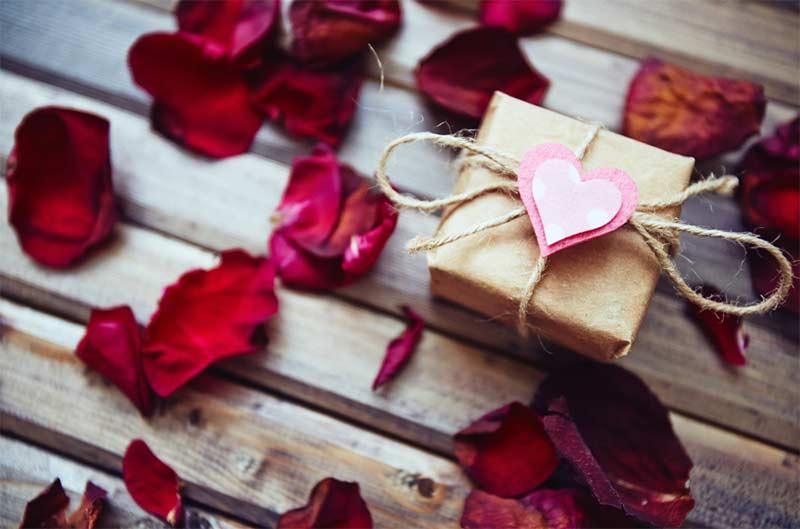 Valentine's Day is that time of the year that's eagerly awaited by millions if not billions of people across the globe. And as February 14 fast approaches, you might be thinking of surprising your favourite couple with a thoughtful gift. Well, pause that thought for a second!
It also pays to remember that as humankind becomes more aware of its environmental impact, a growing number of people are more likely to appreciate eco-friendly gifts better. And as if picking a V-day gift for any couple isn't hard enough, choosing one for an eco-conscious couple can be an even more torturous experience.
Thankfully, this article has rounded up a few romantic Valentine's Day gift ideas you can pick up to help your favourite eco-conscious love birds to specially celebrate their union.
How To Be An Eco-Conscious Couple
First things first, an eco-conscious couple are a romantic pair that takes steps and makes decisions with the environment in mind. They make eco-friendly considerations and incorporate them into their homes and lifestyle.
For instance, they are keen on reducing their usage of resources such as water and electricity, minimizing waste, eating more plant-based meals, and participating in activities that promote conservation and sustainability.
Some will take steps to reduce their carbon footprint as much as possible, from investing in green technologies to using public transportation, recycling, and – in case you guessed right – appreciating sustainable and environmentally-friendly items as gifts. They strive to be more mindful of their impact on the environment!
With that out of the way, let's explore some thoughtful gift ideas you can consider for the eco-conscious couple in your life.
7 Valentine's Day Gifts an Eco-Conscious Couple Might Find Incredible
1. Reusable Straws and Cutlery Set:
Get a reusable straw and cutlery set for your eco-conscious couple. This is a great way to reduce single-use plastics and is perfect for the couple that loves to travel, picnic, or just enjoy a cup of coffee together.
2. Organic Spa Products
A spa day can be an amazing treat for any couple on their most romantic day. Treat your eco-conscious couple to organic spa products. Look for products that are free of synthetic fragrances, parabens, and other harmful chemicals.
3. Sustainable Valentine's Day Flowers
Truth be told, Valentine's Day is essentially never complete without flowers. Surprising your eco-conscious couple with sustainable Valentine's Day flowers could mean several things. For instance, you can choose flowers that are locally grown, certified organic, ethically sourced, or those that are grown without pesticides.
For convenience and affordability, get online and look for sustainable-grown popular flowers for Valentine's Day. Most of these are grown in a rainforest garden or on a farm that uses renewable energy. You can also consider gifting potted plants or cut flowers that can be replanted and enjoyed for years to come.
4. Sustainable Jewelry
Gifting sustainable jewellery to an eco-conscious couple is a great way to show them that you care about their values, and support, and appreciate their commitment to the well-being of the environment. Sustainable jewelry is made from ethically sourced materials, such as recycled or reclaimed metals, if not fair-trade or recycled stones and gems.
Sustainable jewellery is also often made in a way that reduces waste and energy consumption. Some examples of sustainable jewellery that would make a great gift include:
Recycled gold and silver jewellery

Ethically sourced diamond jewellery

Handmade pieces made from sustainable materials
5. Eco-Friendly Cookware
Especially if your eco-conscious friends are foodies, love cooking, or appreciate spending time in the kitchen, this one's for you. Go ahead and upgrade their kitchen with eco-friendly cookware.
While at it, look for products made from sustainable materials such as bamboo, stainless steel, and ceramic. Besides feeling cared for, they'll probably treasure the gift for many years to come – and even love you for it.
6. A Subscription to a Sustainable Magazine
Offering your eco-conscious couple an eco-friendly subscription to a sustainable magazine is a great gift idea that shows them you care. These types of magazines and books educate, inspire, and entertain with quality content.
Sure, there are thousands of them, but some that they might like to include:
Time Magazine

Mother Earth News

Granta

National Geographic

Des Moines Register
At the very least, you'll have helped them stay up to date with the latest trends and news on sustainability and eco-friendly lifestyle living. 
7. Plantable Cards
Fulfil the eco-conscious couple in your life's love for the environment by giving them plantable cards this coming Valentine's Day. Not only do they look beautiful as presents, but they also have a practical purpose too! Plantable cards are made of seeded paper and can be planted directly into the ground to grow wildflowers, herbs, shrubs, or trees.
By using them to grow their favourite plants, your lovely, favourite couple will also save money on their electric bill in the long term.
While there is a long way to go when it comes to changing hearts and minds on the topic of environmental sustainability, there are more and more couples showing their commitment to the environment.
And no matter what you choose, an eco-friendly gift is the perfect way to show your love this Valentine's Day to the couple closest to your heart. All it takes is a little bit of research and creativity to find the perfect sustainable gift for the eco-conscious lover pair in your life.
|
Posted on January 10 2023