Sustainable Travel Explained - Vietnam Special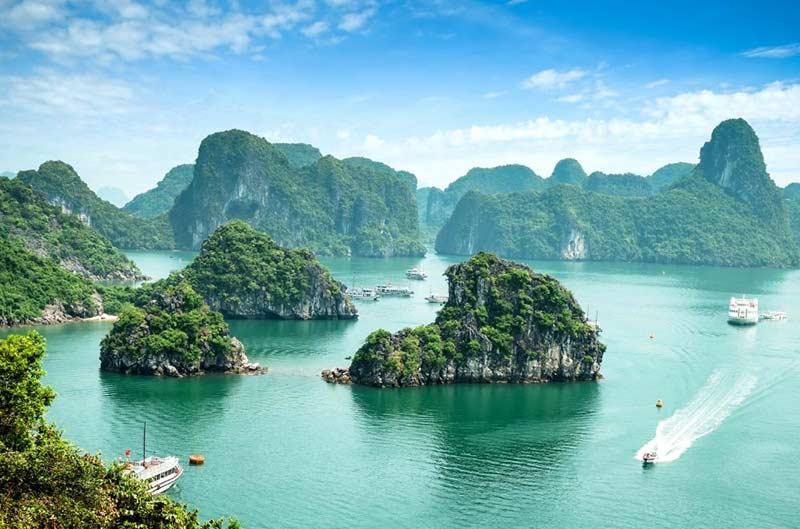 For many countries, tourism has become an indispensable contributor to the economy. For Vietnam, tourism usually contributes around 10% of the total GDP and creates roughly 2.6 m jobs.
Sadly, a large part of the profits is not for the Vietnamese locals, and forms of mass tourism have caused a lot of damage to its nature, culture and the environment.
That is why sustainable travel globally and through Vietnam has become necessary and more popular, even more so after the recent pandemic. Read more about sustainable travel opportunities in Vietnam, and how to apply for a Vietnam visa. 
Sustainable Travel in Vietnam Explained
People all over the globe are taking action against the destructive forms of mass tourism. Vietnamese citizens are also taking matters into their own hands, by providing all the more sustainable travel options for tourists. Especially in the lesser known areas, where poverty rates kept increasing as tourism was mostly centralized around the hotspots.
Sustainability does not have to equal a lack of luxuries. There are a few components that make up a sustainable journey. Each component will be explained and followed by some examples in Vietnam.
People
When travelling sustainably, tourists make sure that their stay offers a direct economic benefit to the locals of the country visited, in this case, Vietnam. This can be done by staying at small-scale accommodations, run by local residents, or even better, by booking a homestay. Other than through accommodations, local people can benefit economically from tourists who book local guides.
The best part is, they can show you wonderful places where regular tourism would never take you. Moreover, they can take you to the best local restaurants to enjoy the greatest locally produced food or even let you accompany them in the process.
In many Vietnamese villages, locals have made their homes available for homestays. For example, in the lesser-known village of Dien Bien Phu, a mountainous village where the Vietnamese culture and architecture have been preserved, they have a network of over 40 homestay options in traditional stilt houses. In the village of Che Can, they charge tourists only $5 per night and $12 for elaborate meals. Although this may sound like a small profit, the locals say it is still more than they make working in a rice field.
In the Mekong Delta, local farmers and carpenters also welcome tourists into their homes to offer them the full Vietnam experience. The same goes for farmers in the village of Thon Tha, Ha Giang. As time goes by, all the more villagers can see the benefit of this form of tourism and are eager to join in.
The validity period of the Vietnam tourist visa is 30 days. This should give you plenty of time to support multiple Vietnamese villages.
Wildlife
It is very important that all forms of wildlife stay unharmed by touristic activities. As tourists, you should avoid tourist attractions like elephant rides, or snuggling with wild and dangerous animals, like tigers. In most cases, these animals suffer for the entertainment of tourists. Alternatively, look for places where animals are protected and only admired from afar.
Go on Vietnam's first ever ethical elephant tour. Instead of riding an elephant in captivity, you can admire the rescued elephants in a free environment, from a distance of course.
Take a sustainable cruise through the famous Halong Bay. Of course, even when travelling sustainably, it is unethical not to visit the wonderful Halong Bay. With Bhaya Cruises, you do not need to worry about the environmental impact of your visit to the bay. It is their mission to keep the bay clean, intact, and safe from a tourism overload.
Culture
Learn about as many of the local customs and cultures as you can. It is important for a country's identity that its culture is preserved and respected. Try to minimize the number of basic tourist attractions, and instead, dive deep into the roots of the countries.
In Vietnam, learning about their traditional culture is best combined with a combination of homestays in different villages. Learn about traditional paper-making in Hoa Binh with the Zó Project, or visit the famous ceramics village of Bat Trang. In every village, the locals are more than happy to teach foreigners about their beautiful cultures and traditions. All of which have disappeared in the big cities where big corporations have taken over.
Environment
Keep your carbon footprint as small as possible while in Vietnam, or any other country. Contrary to large hotel chains in the tourist hotspots, many small-scale accommodations in rural areas are more environmentally friendly. Limit your use of plastic products, and don't litter.
The possibilities in Vietnam are endless. There are hundreds of villages in rural areas, or quiet beaches along the coast that are not crowded with tourists, even in the high seasons. Try to plan your trip in the low season.
This way, the flow of tourists is spread out throughout the year, which also means that the locals have a higher income in the low season.
You can also help to reduce waste during your visit by using an eco friendly water bottle and stainless steel lunch box. This helps to minimise plastic waste simply by switching to reusable alternatives.
Should We Stop Flying For A Sustainable Future?
It is very easy to say that stopping all air traffic is the only perfect solution. Of course, large-scale air traffic contributes enormously to the emission of greenhouse gases on earth.
However, it is unrealistic to collectively decide that no one can take an aeroplane for a holiday or a business trip, or visit relatives in other parts of the world. What we can do, however, is ensure that we take responsibility when we travel. For example, don't travel to the other side of the world every year, but have some adventures closer to home by train or even by bike.
This way, a trip to Vietnam is extra special. If you want to travel to Vietnam soon, check out the option to compensate for the CO2 of the flight.
When you apply for your Vietnam visa with this online application form, you get the option to compensate for the CO2 emission of the flight before paying for the visa. The money you spend on this is invested in sustainability projects around the world. This is done through a verified platform called Verra, so all contributions from travellers applying for a visa Vietnam actually go to these projects.
|
Posted on August 23 2022