6 Top Green College Organisations in the USA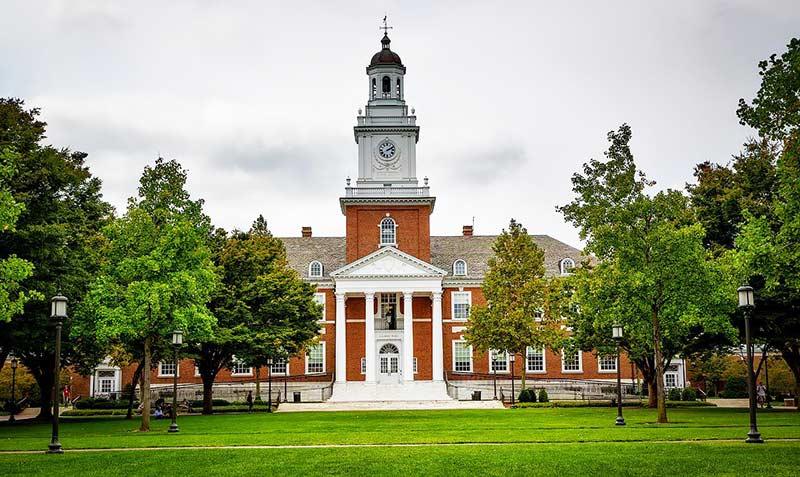 The best green universities in the United States don't put environmental concerns ahead of academics. Instead, they put education in its natural setting and teach people how they fit into the web of life. The universities that care the most about the environment have green policies in place across the board. From how they get and distribute energy to how they design their buildings to use as little space as possible and be as efficient as possible. Making campus life less harmful to the environment takes work, but the benefits will last for many years.
When choosing a college or university to attend, there are many things to think about, such as cost, academic programs, and student life. But if you care a lot about the environment, the school's efforts to protect the environment may be a big factor in your decision. Here, we take a look at the 6 best green college organisations in the US.
Writing assignments can be intimidating for students, which can lead them to resort to cheating by copying the work of others. Having access to a plagiarism checker for students is a great first step in encouraging students to hone their own unique creative skills. A similarity checker is a lightning-fast software that returns results in seconds. There is no complicated set-up required for this plagiarism checker. Writing essays and research papers that stand out from the crowd is a certain way to both impress your professors and hone your own imaginative skills.
A List of the Top Green College Organisations in the U.S.
Most of the schools on the list of Best Green Colleges are in big cities or big suburbs. Their core values of responsibility, oneness with the environment, and respect for how humans affect the Earth are the same as those of the best colleges in the mountains and the best colleges by rivers and lakes. The EPA has found that the colleges and universities in the Best Green Colleges use green power. Most colleges and universities use this in the Green Power Partnership. Even though these schools are praised for how well they use energy, sustainability is also one of their main goals.
Their main beliefs include responsibility, oneness with the environment, and respect for how humans affect the Earth.
1. Colorado State University
Colorado State University started out in 1870 as the Colorado Agricultural College. Since then, it has grown to become one of the best research universities in the United States. The university is ranked 481–490 in the world and has multiple campuses in the Fort Collins area. It takes up close to 5,000 acres of land. "The Oval" is a large green area in the middle of the main campus that is surrounded by 65 American Elm trees and measures 2,065 feet (629 m) around.
Pingree Park, Colorado State University's one-of-a-kind mountain campus, gives students a chance to escape the noise and pollution of the city and learn about the local ecology in the Rocky Mountains. The institution has a variety of sustainability programs in place, including a commitment to using only renewable energy to power its Fort Collins campus by 2030.
2. University of California, Berkeley
The University of California, Berkeley is the next eco-friendly school on our list. It is currently ranked 27th in the world and has continuously placed first in the world for environmental sciences.
The university has a strong environmental track record and numerous impressive green spaces. The laboratories at UC Berkeley are kept at a comfortable temperature and supplied with electricity by a natural gas facility located on campus.
The main site includes several wooded areas and the point where two streams that feed into Strawberry Creek meet. For example, Eucalyptus Grove has the most eucalyptus trees and the most hardwood trees in one place than any other place in North America.
3. Stanford University
Stanford University has the world's second-best academic reputation. They are also committed to incorporating sustainable lifestyles into its curriculum. The area includes an 8,180-acre San Francisco Peninsula campus. Travel & Leisure called this environmentally conscious university one of the country's most beautiful. Furthermore, Princeton Review's 2017 Guide to Green Colleges ranks it in the top 10 of its category.
After Meyer Library closed, Meyer Green was added to the campus, increasing its green aspect.
4. University of North Carolina, Chapel Hill
The University of North Carolina at Chapel Hill is ranked 80th in the world. More than 450 undergraduate courses and 100 graduate courses in 52 departments. They have some kind of focus on sustainability or how to deal with sustainability issues.
The American Society of Landscape Architects just named UNC's campus one of the country's best. Many visitors and alumni have said how beautiful the university's landscaping is. It has tall oak trees, grand quads, and unique brick walkways, all of which put it on this list.
Solar panels, geothermal wells, and underground cisterns collect rainwater for later use. This water is used in irrigation at the university's botanical garden.
5. Emory University
Emory University, located about 15 minutes from downtown Atlanta in the tree-lined suburban area of Druid Hills, is routinely lauded as one of the greenest campuses in the United States and is ranked equal to 147th in the world.
Several publications, including the Princeton Review, Blue Ridge Outdoors, and The Washington Post, have highlighted Emory University for its exceptional dedication to environmental responsibility. It has the highest percentage of LEED-certified building construction in the country (structures that meet high standards in being environmentally friendly). There is a wealth of open space, trees, and plant life on campus as well.
6. Cornell University
Cornell University, currently ranked 14th in the world, has its main campus on East Hill in Ithaca, New York, with sweeping views of the city and Cayuga Lake. Ithaca, New York, is one of the most eco-friendly cities in the United States.
This environmentally conscious institution owns the 11,600-square-kilometer (2,800-acre) Cornell Plantations, a botanical paradise with cultivated flower beds, trees, and ponds connected by a network of well-kept paths. As with Emory, Cornell takes great pride in the number of LEED-certified green buildings located on its campus.
When it came to "green colleges," Princeton Review placed it seventh out of 375 in 2017.
Conclusion
American colleges and universities have made great strides in recent years toward achieving environmental sustainability through a variety of initiatives.
Many colleges and universities have invested in and maintained gorgeous green campuses. They are making them ideal study settings for fans of the great outdoors. The above-listed institutions in the United States are blossoming. This makes them ideal places to study for those who care about the environment and appreciate its beauty!
Bio:
Writer Evelyn Montoy has a soft spot for organic materials. Besides her linguistics training, Evelyn enjoys dabbling in botany in her spare time. You can tell how much she enjoys flowers and other things by reading several of her posts on the internet.
|
Posted on August 16 2022