9 Benefits Of Olive Oil Soap And How To Make Your Own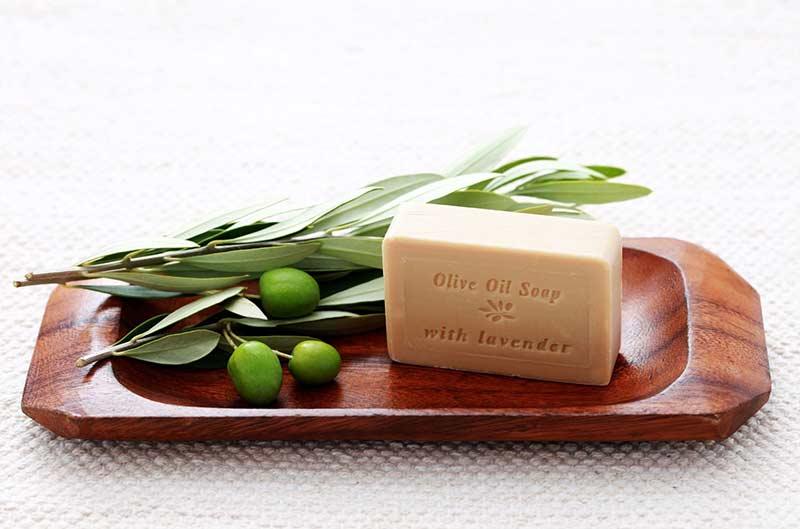 Olive oil is a versatile ingredient with wonderful benefits for your health and skin. While some people use it as a salad dressing, many others use extra virgin olive oil for soap making. That's right, you can use it to make your own natural soap and get all the benefits of olive oil soap!
Keep reading to discover all the wonderful olive oil soap benefits...as well as our very own recipe so you can learn how to make your own as well.
New to soap making? Try our easy homemade olive oil recipe!
The Incredible Benefits of Olive Oil Soap
Since ancient times, people have been using olive oil soaps to cleanse and nourish the skin. Traditionally, Castile soap was made of 100% olive oil.
Want to know why this ingredient is so popular?
Let's Check Some Olive Oil Soap Benefits:
Soften the skin texture
Moisturise your skin
Relieves eczema and psoriasis
Fight free radicals that lead to ageing
Stimulate the growth of new cells
Remove makeup without irritating the skin
Protect the skin from dryness
Preserve your skin sebum
Fight bacteria
Does Olive Oil Soap Clog Your Pores?
Olive oil is one of the best natural options to moisturise dry skin. But for those with oily skin, olive oil can clog pores and lead to acne. And that's because this oil is slightly comedogenic and doesn't absorb easily into the skin.
The Magic Ingredient for Soap Making: Extra Virgin Olive Oil
Even though you can use any olive oil for soap making, extra virgin olive oil is the best option. Extra virgin olive oil contains fewer chemicals and a higher concentration of vitamins and antioxidants!
Simply put, your skin will get more benefits with this glow-boosting ingredient. That's why you should use extra virgin olive oil for soap making. 
Don't Miss Our Easy Homemade Olive Oil Soap Recipe
Want to get all the benefits of olive oil soap? Don't worry, you don't need to be an expert to dive into the soap making world. Below, you'll find an easy homemade olive oil soap recipe for beginners, so let's get started!
Ingredients for Soap Making:
Extra virgin olive oil (450g)
Distilled water (104 g)
Sodium lactate (1 tsp)
Lye (58g)
Tools:
Immersion blender
Kitchen thermometer
Heat-resistant container
Mixing bowl
Safety goggles and mask
Rubber gloves
Soap moulds
Small strainer
Digital scale
Measuring spoons

Step-by-step:
Homemade Olive Oil Soap Recipe:
Wear your goggles, mask, and gloves.
Measure all the ingredients.
In a well-ventilated area, pour the water into a heat-resistant container and then slowly add the lye. Mix until the lye dissolves. Next, strain the solution to catch any undissolved crystals. And don't forget to keep your face away from the steam that comes up!
When the lye solution has cooled to 130 ºF / 54 ºC, add the sodium lactate and mix well.
Heat the extra virgin olive oil until it reaches about 100 ºF / 38 ºC.
When both the oil and the lye water are within 5 degrees of each other, you can mix them. Slowly add the lye water to the oil.
Use an immersion blender to mix the solution and bring it to "trace". With this homemade olive oil soap recipe, it should take you about 5-10 minutes to reach a custard-like consistency.
Pour your mixture into the moulds.
Wait 3-4 days to allow your 100% olive oil soaps to harden.
Unmould your natural soaps and allow them to cure for 2-3 months before using!
Have some fun with this easy homemade olive oil soap recipe and don't forget to use extra virgin olive oil for soap making. Pamper your skin and get all the benefits of olive oil soap!
Not such a fan of the DIY approach? No worries, we also stock a wonderful range of vegan soap bars also made with the wonders of olive oil. Worth checking out if you're now sold on the idea ;)
|
Posted on April 12 2022