Londons First 'Mindful Market' With Vegans Of London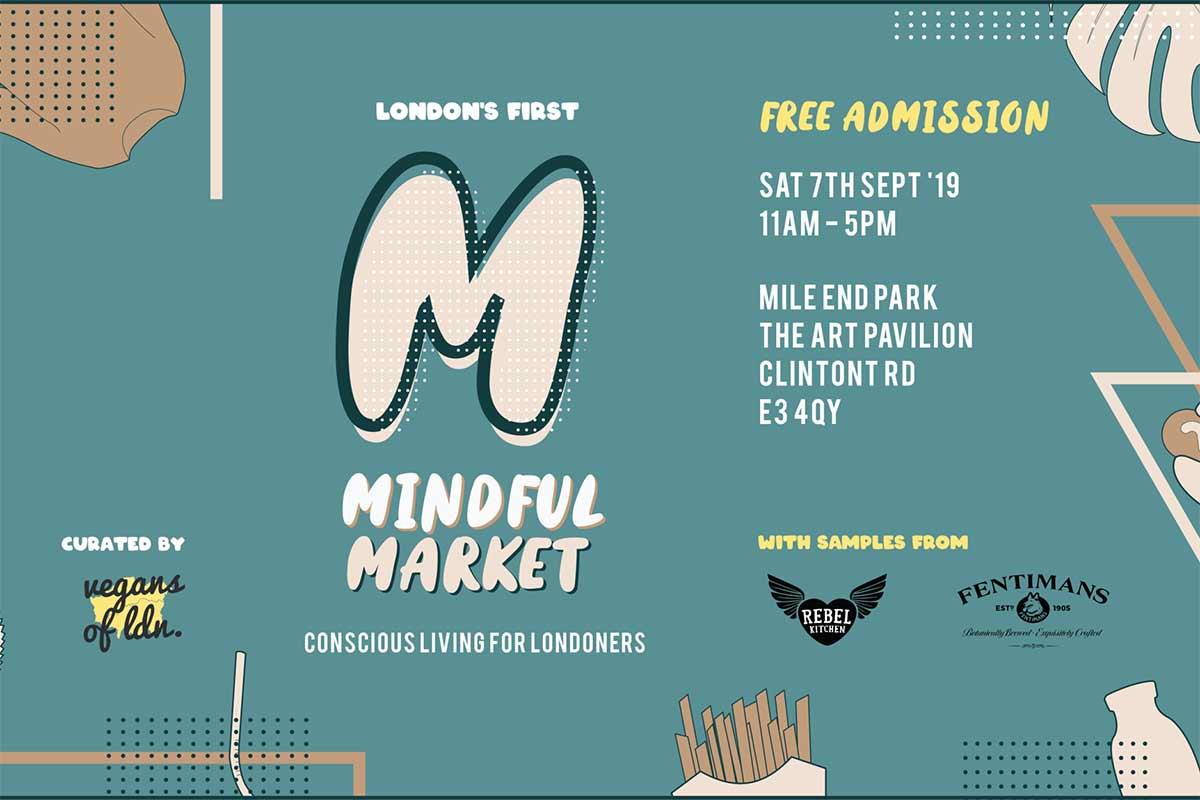 London's First Mindful Market - Conscious Living For Londoners
So...some super exciting news to announce this week- we have a spot at London's very first 'Mindful Market' this September 7th, hosted by Vegans Of LDN! This will be a market dedicated exclusively to ethical traders and conscious consumers, so naturally, it fits in very well with our own ethos. With 60+ vendors here on the day, there will be everything from vegan hot food stalls, sweet treats, sustainable goods for the home, clothing, plants, candles...and of course a lovely range of goods from our very own shop on display. Expect indoor and outdoor stalls, large ones and small ones, free sampling and up to 80 different traders serving up everything ethical, vegan and kind. Sounds super fun and we can't wait for this one to come around. This is hopefully the first of many markets and pop-ups we have in stall for the coming months and the build-up towards Christmas. It's great to get out and chat with like-minded people who are keen to reduce waste, live sustainably, and trying to help clean up our oceans and environment, just as we are. So if you're free and looking for something fun to do, don't forget to come check it out and say hi! 
Event Details
Free Entry
Date: Saturday 7th September 2019
Time: 11:00 - 17:00
Location: The Art Pavilion, Mile End Park, Clinton Rd, London, E3 4QY
You can also RSVP to Vegans Of LDN's Facebook Page HERE
Getting Here
The Art Pavilion is located at Mile End Park, postcode E3 4QY - a 6-minute walk from Mile End underground station.
Nearest Station: Mile End (Central, Hammersmith & City Line)
Parking: On-street parking available on nearby roads.
Bus: The 277, 339, 425, D6 buses stop very close to the Art Pavilion. The 8, 25, and 205 also stop close to Mile End station.
Cycling: There are dedicated railings to chain bicycles near to the venue.
More Information can be found on our Facebook page.
About Vegans Of LDN
These guys have been serving up sound advice and ideas to their large community of followers for a long time now. The Vegans Of LDN team try and help Londoners live an ethical vegan lifestyle through food, events and products...and they do a great job at it too.
Website - vegansofldn.com
Instagram - @vegansofldn
Hopefully get the chance to see some of you down here on the day - save the date! :D
|
Posted on August 21 2019