How to Educate Your Kids to be More Eco-Conscious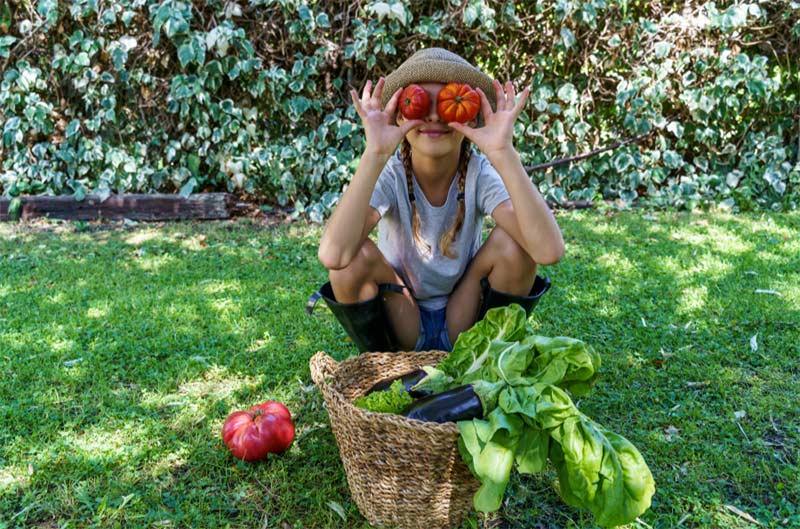 No person can become eco-conscious without proper education and a set of good examples. It means that most people we see today have learned their attitudes and eco-conscious habits when they were still young. It includes keeping the neighbourhood tidy and doing one's best to avoid working with pesticides when gardening.
Ever wondered how to help your kids grow up to be more green and sustainable? You're not alone.
While you may provide a child with a colourful leaflet that contains valuable information about animal care or environmental protection, it is your personal example and field practice that makes the major difference. The key is to educate kids and let them be in the lead as they create the world they live in, making it safe for everyone.
Ready for some tips on how to educate your kids to be more eco friendly? Grab a cup of tea and let's get to it
How to Educate Your Kids to Be More Eco-Conscious
1. Start Writing an Environmental Journal.
One of the best ways to educate your kids and track their progress is by starting an environmental journal. The trick is to take notes and discuss what changes have been observed and what problems have been encountered. You may consider using the Grab My Essay service as a way to receive help with your writing and gain more ideas as you start developing your writing skills.
If you want to start publishing your observations online or start a blog, it will be a great idea. It will also help school kids and college students to improve their writing skills and learn more about structure and formatting. 
2. Join Local Environmental Clubs and Scouting.
Another great idea is to join the local environmental protection clubs that may be available in your area. These clubs will keep the child busy and provide them with many inspiring projects.
Alternatively, you can join local scouting troops as the scouts are always eco-conscious and will start with an attitude adjustment instead of letting the kids follow some instructions with little to no explanation. Since it is a great culture that spans across generations, your child will learn a lot and become a conscious citizen.
3. Consider Various Garden Experiments.
These can start with simple seeding practices and continue with bird-watching or planting flowers. You can also plant a tree, so the child can feel connected to the process and watch the tree grow with time. It will give your youngster a great way to stay in control and make him or her feel responsible as they take care of what they have started.
4. Participate in Neighborhood Cleaning Practices.
The older students and those who are already in college may consider joining local community initiatives related to neighbourhood transformation. It may include cleaning and working on environmental campaigns like recycling in college or participation in the cleaning of the local parks or beaches, depending on the area you are in.
If you are good with computers and web design practices, you may consider creating an online campaign, connecting it with the actual in-presence eco-friendly practices. Cooperate with each other and support your college youngsters in their endeavours!
5. Create Environmental Presentations Together.
When you have a younger child, you can combine analysis, drawing, and creative practices by helping the young create a personal environmental presentation. You can start with the animals by creating a presentation on tigers or pandas as you explore their natural habitat.
Keep things interesting as it will inspire the kids to explore, browse through various websites, take screen captures, and make a presentation that can be put on the wall and shared with school friends. As the kids work with you, they will use their creativity and analysis skills to explore and tell what they have learned. This is one of my favourite ways to help kids be more eco friendly and 'green' conscious, so try putting this into practice and see how it goes.
6. Explore TEDx Environmental Videos.
Another efficient solution as you educate your kids to be more eco-conscious is to explore TEDx videos related to environmental protection. Since most of these videos last between 15 and 20 minutes, the kids will not get bored, and the videos will keep them inspired and attentive.
They can be explored via keywords, so you can follow the child's school curriculum as well. Make sure that you discuss the videos together and explore the subject further by writing a blog post about it or by exploring the information that is available online or at the local library. 
7. Experiments Await!
One of the best ways to teach your kids about environmental protection is by taking a cause-and-effect approach where you can work with simple practices and experiments.
You can start by watching educational kid-friendly videos or purchasing books related to environmental protection. It will help you to show various eco-based processes in practice as you provide simple explanations, depending on the age of the child. Do not keep yourself limited to online education alone! Try your best to spend more time outside or in the garden space if you have it.
It will also keep your child fit as you work together and watch the changes in our environment.
BIO
Melony Hart loves to explore the ways how one can educate a child by turning to positive examples. As an educator and psychology advisor for college boards, she loves to write about education, technology, and a healthy lifestyle. Follow Melony to find the best ways to teach and learn.
|
Posted on September 14 2022