How Do You Motivate and Inspire Students to Take Action for the Environment?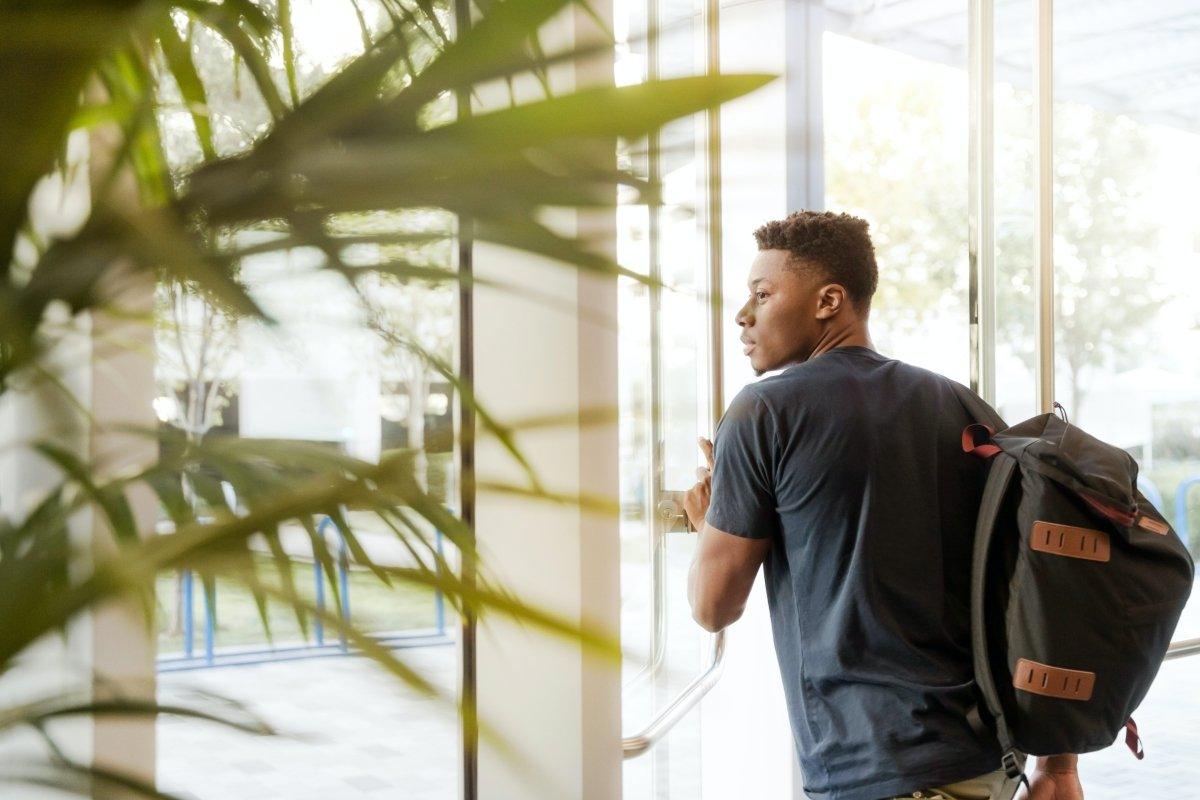 It's not a secret that there is an environmental crisis going on right now. Humanity has already recognized this and has been taking steps towards resolving some of the current issues. From climate change to reducing natural resources, there is a lot to think about. At the same time, there is always something more that any citizen can do on a daily basis. 
Right now, students are the younger population who can take action against these pressing issues. Some say that students are the future, so they need to be more involved in current events and shape the future of our planet. For this reason, motivating and inspiring learners to take action for the environment should be one of the priorities for school organizations.

Of course, students don't always have a lot of time for their environmental campaigns and efforts. In this case, you can always go to research paper writing service EssayPro and ask for help from an experienced writer. In this case, learners will have more spare time and resources for other activities without losing the quality of their homework! You might also inspire other classmates to follow you!
So, are you interested in boosting your conscious lifestyle and becoming an advocate for your cause? Or maybe you would like to inspire other people to take action for the environment? Here are the basics of what you need to know about changing the planet for the better together!
Top organizations that accept students on their journey
For many people, it would be much easier to do something new when they have the full support of their peers. The same can be said for young learners. It can be scary to take a stand on your own, even when it's for a good cause. This is why there are many organizations in place that can accept you and encourage you to advocate for a better future.
You can look through these movements and choose the ones that fit your interests. Here are just several of these organizations:
Earth Guardians

. Here, you can receive the resources and training that you need to create your own campaign. 

Youth Climate Strike

. This is a movement that includes young activists who are against climate change.

The Student Conservation Association

. With this movement, you can participate in conservation projects in the United States.

Sierra Student Coalition

. This organization is a part of the Sierra Club, which empowers young people to become environmental leaders.

National Wildlife Federation Eco-Schools

. In this international program, you can encourage your school to include sustainability in its daily activities and operations.

350.org

. This global movement encourages people to address the climate crisis all over the world.
How can you motivate learners to take action?
Now that you know that you are not alone in your quest, you can move on to actually inspiring other people. Lots of college students actually want to lead a more sustainable lifestyle, but they have no idea how to do that on campus. Together, your efforts will definitely have a positive effect on our planet in the long run, especially when you attract more and more activists!
Raise awareness and promote education
This is the first step towards creating any kind of movement or campaign. If people don't know about your efforts, how can they participate? This is why you need to spread your message as much as possible. Here are some of the topics that you can discuss with your classmates, friends, or other people who are interested in your cause:
Climate change in general

Deforestation

Pollution from chemicals and plants

Resource depletion across the planet
Look for hands-on experiences
After raising awareness, it's time to move on to take matters into your own hands. There is nothing better than real-world experience when it's related to activism! You can help in organizing field trips to nature reserves, national parks, or recycling facilities. Students can see for themselves what they are fighting for and decide if they want to be a part of a better future.
Motivate through empowerment and action
Some companies and movements try to engage more people through negative emotions. You have probably already seen such campaigns where citizens are basically shamed if they don't do anything when it comes to protecting the environment. This is definitely not the right way to go! Empowerment can be a powerful motivator, and learners will feel more encouraged this way.
Promote critical thinking
When you think about it, this is generally good advice for all spheres of life. When learners analyze complex issues from different perspectives, they might see something that they missed before. For example, you can initiate a discussion of the ethical, social, and economic impacts of climate change. This way, you will be inspired to find a unique solution in the long run.
Find role models for yourself
Today, it can be pretty challenging for students to take action if they don't know anybody successful in this field. You can look for inspiring stories of other people who have made a change recently. You can use the best paper writing services and ask a professional to help you out. You can get a list of the most notable people to follow in their footsteps for some inspiration!
Use modern technology to your advantage
Don't be surprised, but technology can greatly help you out when it comes to raising awareness and encouraging other people to join your cause. For example, you can use your social media websites to spread the word, share success stories, and create challenges for your followers. Also, your campus can use virtual reality to show the horrifying impact of climate change.
|
Posted on August 23 2023