Green Parenting: Baby Items That Grow With Your Baby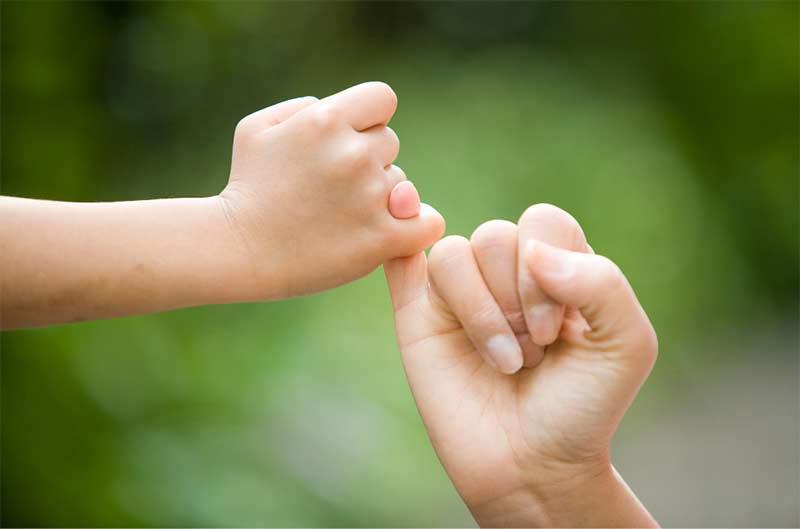 The recent heat waves are a testament to the world's current state and climate change is a big reason behind this extreme weather event. The good news is that people are already adapting. Absolutely Mama reports that as many as 85% of consumers in the UK—including parents—are making more sustainable lifestyle choices to combat this. Having a child can increase household emissions from 210 to 5000 and more tonnes of CO2.
As a result, green parenting has become more prominent recently. After all, parents want their children to grow up in a better environment, so they're making the healthiest and most environmentally-friendly choices. One of these includes investing in products that grow with their baby to avoid additional waste and purchases. Here are a few that you can check out:
A sleek and timeless changing bag
Children will always need a changing bag at every age for reasons like trips to the park or doctor's appointments. For a newborn, this is where you'll store extra nappies, wipes, and milk bottles. For a toddler, a changing bag can hold extra shirts, towels, and snacks. Regardless of what age your child is, Storksak's changing bag is spacious enough to hold all your child's needs as they grow, from bottles and nappies to toys and a change of clothes. Meanwhile, its numerous compartments ensure quick access and organisation.
Lastly, the bag is convertible: it can be worn as a backpack or shoulder bag, and it's also attachable to pushchairs and strollers. When your kids are past their childhood, the bag can still be used for school or travelling because of its classic look with leather panels and silver details.
An adaptable place to sleep
Babies can grow very quickly out of their belongings. One of these includes their sleeping spot, so you're bound to look for another crib or cot as they get taller and heavier. The cribs from Babyletto are 3-in-1, making them adaptable and adjustable.
These can be used from birth up until your child's toddler years because it has a conversion kit included. If you'd like to use it for longer, there's also another kit available that turns it into a full-size bed. The product has also gone under scientific testing to ensure that no harmful chemicals were used in its making, deeming it safe for your baby and the environment making it a perfect green parenting product.
A convertible and high-quality pushchair
Pushchairs are used almost everywhere: from outdoor trips to strolling along the shops. As such, a high-quality one is a must to endure any activity under the sun. For parents with a baby and a toddler, iCandy's double pushchairs are built with a sturdy aluminium frame, puncture-proof PU tyres, and knitted fabrics, preventing the wear-and-tear that is common in frequently-used equipment. It can also be converted into a single pushchair should your toddler become independent enough to walk. The way it's made also allows for easy manoeuvrability, making it a flexible choice either for travelling out of town or walking around the neighbourhood. You won't have to purchase another pushchair for other purposes like taking trips or the growth of your child.
An ergonomic and customisable high chair
Kids need a safe place to eat as they learn how to sit, handle utensils, and feed themselves. This process can start from 6 months of age until their early childhood years.
The high chairs from Stokke grow with your child. Its adjustable seats and footplate positions make this possible, allowing you to customise it according to your child's age. The material used for the chair is European beech wood, so you can rest assured that it's sturdy and will last for a very long time. In fact, teenagers and adults can even use it as long as the seat and footplate are adjusted accordingly.
This high chair's impressive quality ensures that it won't break easily and that you won't have to purchase another one as your baby grows (or as you bring another child into the world).
A durable baby dining set
In relation to learning how to eat, your child will also need the proper dish and cutlery to do so. Small hands and clumsy fingers will surely drop these in the beginning, so it's best to get durable containers and utensils. The Green Island baby dining set is the perfect solution for this.
Made of eco-friendly silicone, it won't shatter whether it's accidentally dropped or thrown during a tantrum. The suction pad at the bottom also prevents the bowl from tipping over and falling. A silicone leakproof lid makes it perfect for packing snacks in a bag for when your baby grows into a toddler, letting you use this dining set for a big part of their childhood.
Parents must do their part in ensuring a better future for their children. With these baby items that grow with your baby, you can do just that and contribute to making the world a little better for kids to grow up in. Eco Friendly Baby Products are a great starting point to ensure and protect the future of our little ones.
-------
AUTHOR'S BIO: Meredith Jones. I'm a freelance writer who likes to take on pieces about sustainability and the environment. When I'm not working, you can find me finishing up my crochet projects or spending the day at a pottery studio.