From Drab to Fab: DIY Decor Using Ethically Sourced Materials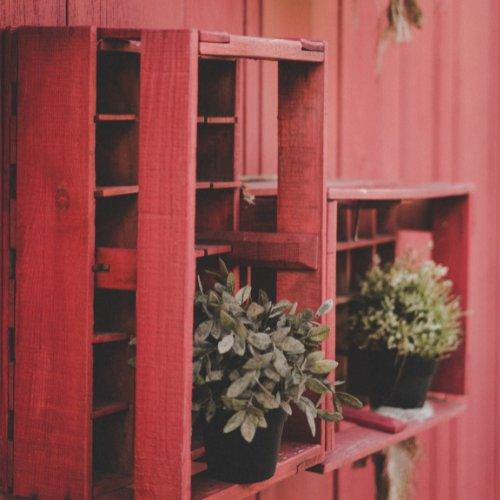 Whether you are renting an apartment or staying in a dorm room, decorating your space is crucial due to a number of reasons. First of all, even a bit of decor can help you make the new area more habitual and personalized, which can help reduce the feeling of homesickness. Secondly, it's an excellent opportunity to create a more cozy space where you can actually relax after a long day in college. The only question is how to decorate your room with a minimal budget and without buying unnecessary stuff.
If you want to give your home a revamp but don't want to spend plenty of money on it, DIY is an excellent idea. First of all, it's cheap, which is perfect for students. Secondly, if you pick suitable materials, you can make your space more "green" and contribute to the environment. Of course, DIY projects can take quite a lot of time, which can be a challenge for busy college students. For your essays, you can use professional

paper writing services

 that can save you time.
 Besides, there are plenty of simple and ethical DIY ideas that you can implement without spending much time.
Let's check out some of them!
1. Scrap Fabric Rug
Pretty much every person gets some amount of old clothing or scrap fabric accumulated at home. If you get to the point where you have piles of textiles, there is a fun and ethical way to turn this potential waste into something neat and stylish for your home.
Making a scrap fabric rug isn't too hard. It doesn't require much supplies, though it's nearly always quite time-consuming.
To make one, you will need a large amount of scrap fabric or old clothing, scissors, and a gridded mat or a non-slip rug pad. All you need to do is cut your textile into 1-inch wide strips and then tie them tightly onto your base (i.e., a rug pad or mat) until you cover the entire surface.
Pro tip
: Before you start making your rug, look up some tying schemas on the web. There are several ways to tie scrap fabric to a mat in order to get either a smooth or fluffy rug.
2. Recycled Wooden Pallets Furniture
Wooden pallets have been trending a lot lately. These materials were previously considered as waste. But only until people discovered how they could be used for awesome DIY projects for the home.
Recycled wooden pallets are widely used to craft custom furniture. The ideas are endless. You can use them to make chairs, sofas, tables, and more — your creativity is your only limit. Look out for ideas for recycled wooden pallet furniture on Pinterest, Instagram, or elsewhere on the web and experiment to give your space a revamp.
3. Old Box Storage Organizer
Each one of us should have some old, useless boxes. Often, these boxes get thrown away, especially when you are in a dorm and have minimal space to store unnecessary stuff. But you can turn them into lovely and practical home decor.
Grab your old boxes, scissors, and some wrapping paper, stickers, or other things to decorate them. Remove the top of the box and cut it into small membranes that you can use to divide the space inside it. Then, decorate your organizer to make it look stylish and fit into your overall interior.
Pro tip
: This is just one of the many ways to turn an old box into excellent storage. Feel free to look up more ideas to craft effective organizers for your school supplies, personal items, etc.
4. Old Shoes Flower Pot
Have a pair of old shoes or sneakers? Don't rush to get rid of them! You can recycle them into something functional and stylish for your dorm, for example, a flower pot.
According to numerous studies, indoor flowers have plenty of benefits. They improve and purify the air in the room and thus offer you a variety of health perks, such as better sleep, improved mood, enhanced focus, etc. So decorating your dorm room with some flowers has many reasons. And instead of spending money on new pots, you can make them yourself out of your old shoes.
To implement this idea, grab your old shoes and make some holes in the sole to ensure that the water will drain. Then, fill your shoe with suitable soil and plant your flowers. Ideally, pick flowers and plants that require minimum maintenance to ensure that they will survive, even if your busy schedule won't let you provide them with proper care.
Decorating and personalizing your space while in college is just as crucial as doing so in your own house. It's an opportunity to express yourself and create an environment that will feel comfortable, cozy, and personalized. And it doesn't have to cost you a fortune.
After reading this article, you know about several exciting DIY ideas that you can easily handle using simple supplies and ethically sourced materials. Delegate your assignments to the
best paper writing service
to save a bit of time, and use these ideas to turn your rented apartment or dorm room into a space that really feels like home. Good luck!
|
Posted on November 16 2023