Top 11 Eco-Friendly Habits To Kick Start 2022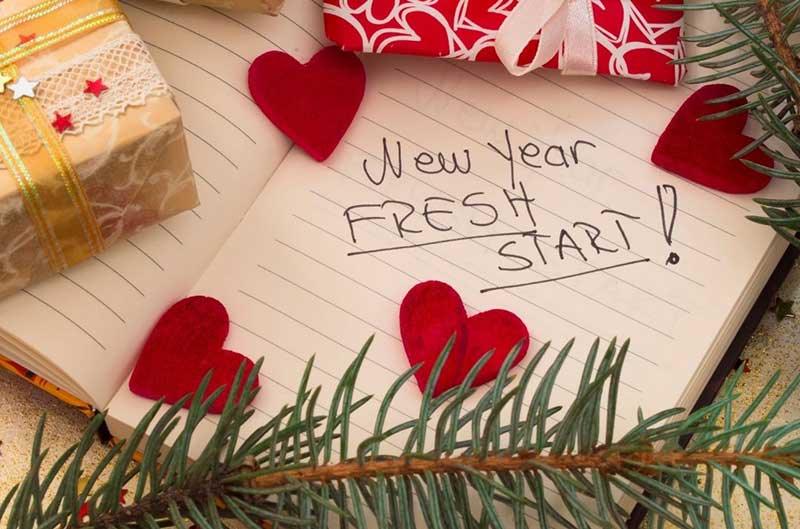 If you're still processing 2020 and 2021, don't worry, you're not the only one. But 2022 is almost here, so let's make the most out of it with some new eco-friendly habits to start off the new year!
We've all tried common resolutions like doing more exercise and trying to eat healthier, but what about eco-friendly New Year's resolutions to protect our planet every day and encourage a lifestyle thats cleaner and greener? Honestly, you might end up feeling really good about your new eco-friendly habits.
If you're wondering what sustainable habits you should adopt in 2022, we've put together the best eco-friendly habits for 2022 that you might want to add to your new years resolutions list. And you know what? It could make a lot difference!
So, let's dive right in;
1. Bring Your Own Shopping Bags
There's no way to go wrong with this eco-friendly New Year's resolution!
We all know plastic bags have a bad reputation. Yet, we still keep forgetting our shopping bags at home. Well, let's start a new eco-friendly habit to change this.
If you want to reduce plastic pollution, keep your reusable, eco friendly shopping bags in your car or next to your keys so you never forget them again. 
2. Reduce Your Meat and Dairy Consumption
Would you like to adopt an eco-friendly habit to fight climate change from home? Then, you should try this eco-friendly New Year's resolution!
Animal products generate much more greenhouse gas emissions than plant-based foods. So, reducing your consumption of animal-based foods is a great way to reduce your carbon footprint.
You could start with small steps, like excluding meat from one meal a day!
3. Bring Your Own Reusable Water Bottle
Don't have a reusable water bottle yet? Then, 2022 is the perfect year to start using one. With this eco-friendly New Year's resolution, you will prevent tons of plastic water bottles from polluting the environment.
And if you already use an eco friendly water bottle, congrats to you! But don't stop here, you can also avoid many other disposable items next year, such as plastic straws, coffee cups, plastic utensils, and others. 
4. Use Eco-friendly Cleaning Products
Did you know that commercial cleaning products contain toxic chemicals that could affect your health and the environment?
Now, the good news: You don't need those toxic ingredients to keep your house clean. Add this sustainable New Year's resolution to your list and start replacing commercial cleaning products with eco-friendly cleaning products. With this eco-friendly habit, you will keep your house clean and the environment safe!
5. Shop at Local Stores
Here's another easy eco-friendly habit for 2022.
Since the transportation of goods produces lots of carbon emissions, preferring local products is a wonderful eco-friendly New Year's resolution to tackle climate change. Besides reducing your carbon emissions, you will also support local businesses. And believe us, they will appreciate your purchases! 
6. Choose Organic Foods When Possible
"Why buy an organic fruit that looks exactly like a regular one, but costs more?" You might wonder. But the answer is quite simple: Organic farming is better for the environment and your health.
With this eco-friendly New Year's resolution, you'll make sure that your foods are free of genetic modification and toxic pesticides. Plus, they contain more vitamins and minerals than their conventional counterparts. Sounds like this eco-friendly habit is also a healthy one, don't you think?
7. Laundry - The Eco-Friendly Way
An easy eco-friendly habit to protect the environment, save some money, and take care of your clothes is hanging your laundry to dry when possible. Let's remember that clothes dryers consume a lot of electricity and can damage delicate fabrics as well.
And what about washin your clothes? Well there are a hand of brands producing eco friendly laundry detergent sheets that come without any impact on our planet. Not seen them yet? They're becoming more and more popular and work a treat, so don't forget to put this eco-friendly New Year's resolution on your list! 
8. Avoid Fast Fashion
Most people don't know that the fast fashion industry is one of the most polluting, not to mention unethical, industries in the world. But on the bright side, you can tackle fast fashion with some eco-friendly habits!
You can try this eco-friendly New Year's resolution by choosing high-quality fabrics, decluttering your wardrobe, shopping second-hand clothes, or opting for sustainable fashion brands.
9. Support Sustainable Beauty Brands
While most personal care products seem to be good for your skin, some of them contain toxic ingredients your skin will absorb. A better alternative for your health would be opting for organic skincare and brands that share a consideration towards organic and natural ingredients.
This eco-friendly New Year's resolution is a fantastic way to reduce plastic packaging and avoid products with toxic ingredients, like parabens, phthalates, microplastics, and others! 
10. Spend More Time Outdoors
If you'd like to adopt some eco-friendly habits, what could be better than spending more time outdoors in the coming year? Not only will this eco-friendly New Year's resolution help you connect with nature on a deeper level, but it will also boost your mental health!
11. Drive Less...Cycle more.
And last but not least, how about ditching the car to get around everywhere and instead opt for cycling, walking, or even going for a little jog. Of course, our cars are sometimes the only way to get around, but wherever possible, why not hop on the bike to shoot down the shops, or take a walk with the kids to school instead of using the car.
Not only is it better for the environment, but you might even feel good about yourself getting that extra bit of exercise in!
Now that you know all these easy eco-friendly New Year's resolutions, pick a few ideas (or all of them!) and make some sustainable changes in 2022!
|
Posted on December 20 2021