8 Best Eco Friendly Gifts For Your Zero Waste Friends and Family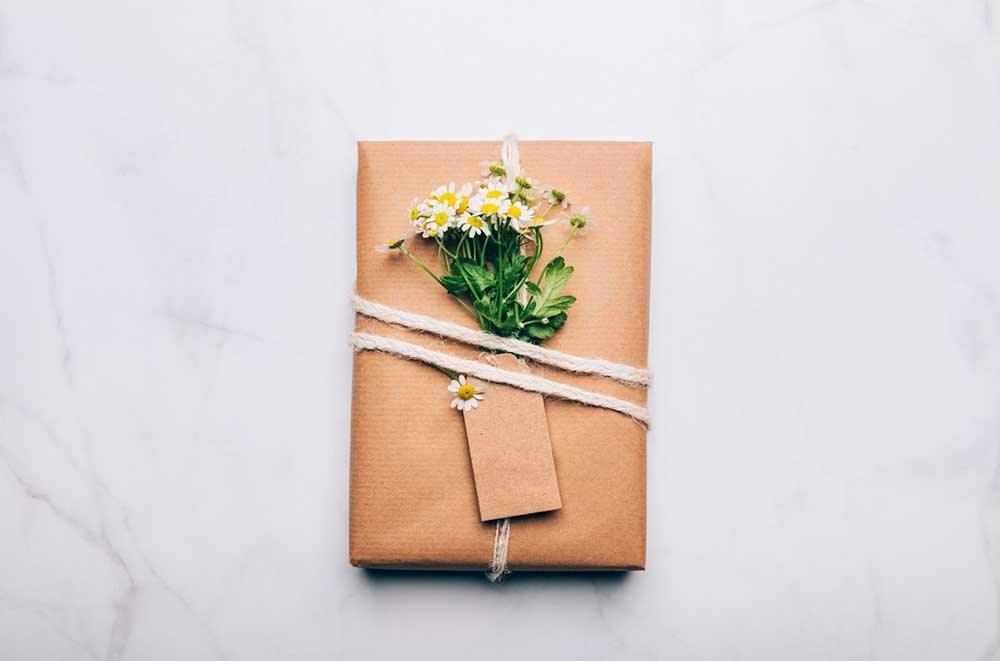 If your friends and family are anything like ours, there's a certain expectation these days that when we're gifting something it's just not just for the purpose of 'giving'. The most-loved gifts have to be meaningful, with an ethical and eco-conscious aspect to them. So let's explore just that - the best eco friendly gifts out there with a low environmental impact!
One of the most important parts about living zero-waste is giving mindful gifts that your loved ones will actually use. How many times have we received a perfume or deodorant gift set or some ugly socks that we know we're never going to use? That's exactly the kind of gifts that we're trying to avoid here.
Our Top 8 Eco Friendly Gift Ideas
In this list we have compiled our most-loved eco friendly gift ideas that work for virtually any friend or family member. Whether you are shopping for your brother, best friend, or grandmother, these gifts serve a purpose in any household, while showing your loved ones how much you care about them.
1. Skincare Gift Sets
Finding clean, eco-friendly beauty can sometimes be a challenge. With greenwashing rampant within the industry, it can be more difficult now than ever to decode the ingredients and trust product claims on the packaging. At Friendly Turtle, you'll be pleased to know we only sell eco friendly, natural and vegan beauty gift sets which makes the whole process so much easier, since you can always be sure of what you're getting.
With a selection of some of our favourite and best eco friendly gift sets, it's super easy to find eco skincare for your loved ones to help them along their sustainable skincare journey. From plastic free and eco friendly skincare sets to natural and organic sets, like this one from Skin and Tonic, you can give the best eco-friendly gifts to help your friends and family's sustainable beauty routine.
2. Plastic Free Shaving Set
As one of life's many assurances, almost all of us will find we have to shave from time to time. So as another thoughtful and eco friendly gift idea, why not consider gifting your friends and family one of the many eco friendly safety razor sets. With many different styles and shaving soap fragrances now available, you're sure to find something that will suit their style just perfectly.
Don't need a complete set? Just pick up a plastic free and eco friendly razor and get them started on a new zero waste shaving routine.
And before you ask, shaving with a safety razor really isn't difficult. Yes, it does look a little daunting at first, but after a couple of goes, they will quickly become a pro. They can even read up on how to use a safety razor so they feel more confident getting started!
3. Bee Bombs
Do you have someone in your life that has that enviable green thumb? The gardener in your life can sometimes be a difficult person to shop for but not anymore! So this one ticks the right boxes for one of the best eco friendly gifts for someone who wants to add more nature to their environment. Bee Bombs are small, little seed pack that contains 18 native wildflower species that attract bees.
This eco-friendly gift set is super easy to plant and will cover approximately 21 sq ft. Not only is it great for gardeners but also for those who aspire to be gardners. Simply open the pack and scatter in the area of your choice and let the magic happen!
This is one of the best eco-friendly gift ideas for those who want to beautify their space and maybe looking for some wildlife garden ideas to make their garden more sustainable. 
4. Sustainable, Creative-Play Toy Sets
So not all gifts we give are for grown adults, so let's not forget the little ones. Even toys are getting a touch of sustainability these days which is great to see, so even the kids can still be part of the zero-waste fun!
If you're looking for some of the best eco friendly gifts for kids, then let us make the introduction to the gender-neutral Playpress Toys. They are a range of toys that are 100% recyclable, compostable and plastic-free, with everything from a savannah animals eco-friendly playset to a space station build and playset. These sustainable playsets are great alternatives that are gentle on our planet, whilst also encouraging creative play for children ages 3 to10.
5. Natural Soap Bars
If your friends and family are just as eco-conscious as our own, then we know they will have already ditched the plastic shower gels from their shower routine. And if they haven't, then we really think they might appreciate these eco-friendly gift ideas made with natural ingredients and zero harsh chemicals!
Natural and handmade soap is gentle on both the skin and planet thanks to the all-natural ingredients. Plus, you'll almost always find these soaps without the pesky plastic wrapping. Want something a little more practical for their shower time? Pick up a bestselling soap on a rope that comes with a convenient rope to hang to dry in the shower. Easy!
6. Water Bottle, Coffee Cup & Lunch Box Bundle
Sometimes its hard to figure out what the best eco friendly gifts for your friends and family are, so sometimes we have to be attentive. So you noticed your friends don't all have their own reusable water bottle or plastic-free lunch box yet...and this is where you step in to help with a thoughtful and mindful gift. There is a huge range of eco friendly water bottles in different colours and styles to suit everyone and anyone, so once you have an idea of what their style is, you're ready to make the purchase.
If you wanted to splash a little more on them, then you can grab a reusable takeaway coffee cup and maybe one of the many great looking stainless steel lunch boxes as well and bundle the two together fr the perfect zero waste and litterless lunch every day! 
7. Natural Soy Wax Candle
Who doesn't love to enter a room with a wonderful and gentle scent coursing through it! With natural soy wax candles, we can fragrance our living rooms with pure essential oils and zero nasties. Soy wax is a great eco-friendly alternative to paraffin wax and the essential oils fill your home with pure natural scents without the synthetic rubbish.
Plus, candles (and even a natural reed diffuser) look fab sitting on a tabletop in any room. We particularly like the candles in a rose gold tin...they seem to add a touch of class in their striking tin cans and look way more expensive than they actually are, so make the perfect eco friendly gift idea.
8. Handmade Wildflower Greeting Cards
Sharing a handwritten note is a tradition that has continued for centuries. To compliment your best eco friendly gifts, you can make the special moment last even longer with an eco friendly greetings card. These seed cards UK made are all printed on 100% recycled material, and within the fibers of the card are many different varieties of British wildflowers and grass seeds! If you look closely, you can even see all the different seeds in the paper.
Once the greeting card has been well enjoyed, the recipient can bury the card outside in the soil. The tiny seeds within the card will start to grow, bearing flowers long after the card was given.
Let the moment last even longer by leaving behind an array of wildflowers, tucked into a beautiful handwritten message. As an added bonus, all wildflower cards have pollinator seeds, meaning they help save the bees! What better combination is there for an eco-friendly gift with a special message for everyone?
The list goes on and on when it comes to all the eco-friendly gift ideas that we could buy our eco-conscious friends and family. You can find many more ethical and eco-conscious gifts in our zero waste shop uk, and if there are any awesome gifts you think we have left off our list, dont forget to let us know down below in the comments!
|
Posted on August 05 2021