7 Awesome Eco-friendy Gift Ideas for Christmas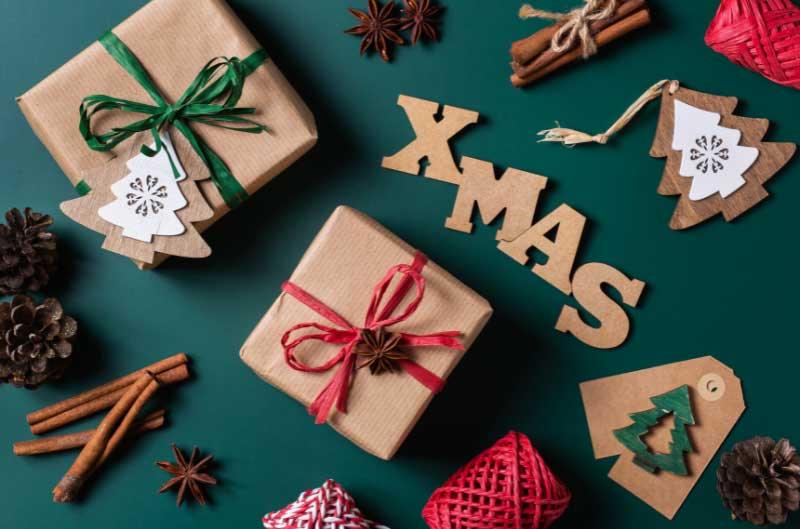 The Christmas season is rapidly approaching, so it's time to ready the gifts for all of our friends and family. There are so many options when it comes to gifting, but one of the best gifts for Christmas is an environmentally friendly one...one without the impacts on our precious planet.
During Christmas, spending a fortune or depleting natural resources to give people presents seems wrong. To help you gift eco friendly this season, we ave crafted a list of some eco friendly gift ideas that you may wish to consider giving for the holiday of Christmas.
Eco-friend Gift Ideas for Christmas
Solar Watches
A watch is an all-year-round accessory for everyone, and having a solar watch is considered one of a kind. This gift idea is a relatively recent innovation that marks a radical break from the more commonplace battery-powered or manually-wound models.
Watch enthusiasts who are concerned about their environmental impact will find solar watches to be a good option. Solar watches are second only to mechanical ones regarding environmental friendliness and long-term viability. Gifting solar watches to loved ones at Christmas is a beautiful way to help them save money and the environment.
Herbal Salves
The herbal salve is an easy method to get the benefits of the herbs without putting in any work. It's essential to think about how the herbal salve will feel on the recipient's skin before you give it to them. You might also say this is an excellent option for travelers because it's compact enough to fit in a pocket or a small bag or even serve as a first aid kit.
Since homemade herbal salves are semi-solid at room temperature but melt upon contact with the skin, they are less likely to leave a greasy residue than oils. They are an excellent idea and a warm and welcoming way to introduce someone to the advantages of herbs for the first time. You can achieve various topical uses by preparing salves.
Herbal salves are perfect for those who require constant moisture and protection against the sun. It's also a great gift idea for someone who prefers herbal ointments on their skin rather than purchasable ones in the market.
Bamboo Coasters for Drinks
Coaster sets, with their wide variety of styles ranging from whimsical to elegant, are an excellent Christmas present for people who like coasters on their tables. Coasters made from bamboo are eco-friendly and attractive natural accents that protect furniture from spills.
Coasters are a quick and simple way to dress up any table. Due to the little moisture that bamboo can absorb, the likelihood of the material contracting, warping, swelling, or bending is significantly reduced. Consequently, Ecoasters will maintain their integrity for longer than traditional drink coasters.
The Bamboo Coasters are a fantastic eco-friendly gift idea that can be given to nearly anyone; however, they are particularly well-suited for giving to friends or family who usually drink something or collect coasters.
Beeswax Hand Cream
There is simply no fragrance that can compare to beeswax; it's simply unbeatable. Bee wax has various scientifically proven health benefits, such as reducing stress, fighting depression, and boosting energy levels. In Addition, beeswax hand cream contains numerous beneficial nutrients for the skin, such as vitamin A, which is essential for cell turnover.
This natural hand cream nourishes and hydrates the skin without clogging pores. It is quickly absorbed and leaves the hands feeling silky smooth. Beeswax hand cream is an excellent eco-friendly gift idea for those who appreciate the benefits of natural ingredients.
Eco Dough for Kids
When you say "Christmas," images of happy children bouncing up and down in excitement of opening their presents come to mind. And one of the best gift ideas that are also favorable to the environment is an eco-dough set tailored specifically for them.
This all-natural dough can be used as an alternative for molding clay because it's beautifully pliable and soft. Because of these qualities, it's ideal for the small hands of youngsters. When presenting this incredible present to children, you must consider their ages to determine whether or not it's appropriate for them to have one. In addition, parents are going to enjoy the unfettered time their children spend playing in an environment free of dyes and metals.
This natural dough is colored using organic fruit, plant, and vegetable extracts, making it entirely edible and non-toxic. In addition, the dough won't become dry! All you need to do is add oil to revive the dough left out overnight.
Stainless Steel Straw
Straws are a necessary item, whether you're sipping on a cold beverage or trying to avoid spills. However, they can be pretty harmful to the environment if they're not disposed of properly.
An estimated 500 million plastic straws are used and discarded daily in the United States alone. And because they're made of non-biodegradable materials, they can take up to 200 years to decompose.
This is where stainless steel straws become a much more sustainable and eco-friendly alternative. Unlike plastic straws, they're reusable and will last for years.
In addition, stainless steel straws are also safer for your health as they don't leach chemicals into your drinks as plastic straws can. It is the perfect gift for those looking to reduce their reliance on single-use items.
Bed Sheets Made of Organic Cotton
Since Christmas falls during the winter, someone in the house may need a fresh and cozy cotton sheet. There are various different types of sheets available, but using one that is created from organic material will provide you with a very distinctive and unique experience. The cultivation of organic cotton does not include using insecticides or chemical fertilizers.
This gift is best for everyone, even for yourself as well. And it can be used for so long, which is perfect! If you want to give someone an organic cotton sheet as a present, an essential thing to consider is the material that the sheet is made of. Always ensure that the material is made of 100% organic cotton for the most eco-friendly cotton feel possible.
How to Wrap Gifts in an Eco-Friendly Way
Here are some eco friendly gift wrapping tips.
1. Use recyclable wrap
If you buy recyclable wrapping paper, select a product that can be recycled and has been recycled in the past. To achieve this, it's necessary to choose wrapping materials used in the past and used in the future.
2. Use brown paper bags to wrap boxes
Newspaper is the traditional wrapping material, but recycled paper bags are a terrific alternative for those who don't have access to a copy of the newspaper or simply want to add a more thoughtful touch to our presents. Cut the paper bags in half horizontally and use the side not printed as a canvas if you have a stockpile of anything like paper bags that are taking over your cabinet. Embellish with a message that is hand-written, a doodle, or a design that is stamped.
3. Reuse cardboard boxes for shipment
One of the most uncomplicated and environmentally friendly substitutions you can make for present wrapping is to use your delivery parcels rather than gift boxes purchased from a store. When you purchase presents online, you'll find that many of the things come in a box that is the ideal size and is already prepared for wrapping. After that, however, you must ensure that all the cardboard is either recycled or composted.
4. Use old clothes to make bows and ribbons
Reusing fabric ribbons and bows from outgrown T-shirts can turn old button-downs and sweaters into reusable ribbons and bows. You may make the ribbons as thin or as thick as you'd like, and then you can tie them around the boxes to give some color and texture to the gifts you're offering. You may either sew over the edges to make the ribbon more sturdy or let them tattered for a more rustic look and feel.
5. Sorting through old stuff
Most people already have a variety of things lying around the house that might be used as eco-friendly gift-wrapping options for smaller presents. The holidays are a great time to offer old road maps, novels you'll never read again, and even sheet music that has been collecting dust.
Encourage Others to Have Eco-Friendly Gift Ideas
You should start by introducing other people to environmentally friendly items; the best way to do that is by giving them ecologically friendly things. This will allow you to urge other people to buy eco-friendly gift ideas for Christmas.
If you do that, it will convince them to begin using things that aren't harmful to the environment. They will eventually become accustomed to using environmentally friendly products, which will result in protecting their environment.
Conclusion
It's unnecessary to be dogmatic or feel you are making a compromise when you give sustainable presents. If you want to purchase eco-friendly gifts for yourself, your friends, and your family, then that is all you need to consider. There are many choices to pick from, in addition to the seven suggestions for eco-friendly gifts presented above. What matters most is the care and affection that went into deciding the present you would give to someone.
|
Posted on October 16 2022