21 Eco Friendly Blogs You Should Be Following In 2022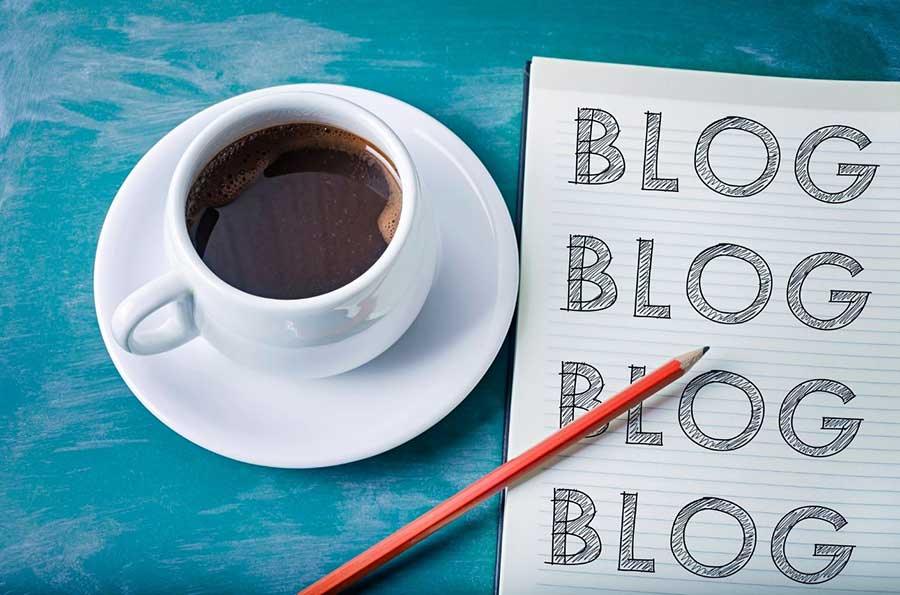 *Updated August 2022* Our Favourite Eco Friendly Blogs & Eco Bloggers on the world wide web
Hitting the new and improved twenties, we are going at it with an entirely different outlook on sustainability and eco-friendly actions than ever before. We have people working together across the globe to bring our natural world back to the magnificent spinning rock it's supposed to be.
There's still work to do but finding an eco blogger or sustainable living blog that you gel with can help improve your lifestyle and grow into a naturistic warrior.
Here we have gathered a list of 18 sustainable living blog creators that you can explore and follow to build a more eco-friendly habitat for your future.
Each of our eco-friendly blog providers has their own twist on sustainable living. Be it through food, fashion, home life, beauty products, or even economical justice. Find out all the ways you can become a superhero yourself and start making steps to save our planet! (No capes required).
Florida-gal Natalie created Sustainably Chic in 2014 as a way to get her thoughts on sustainable fashion out into the world. Well, it's worked; her online efforts as an eco-blogger has allowed for her blog to develop into a widely known brand across the fashion and eco-friendly blog communities.
Sustainably Chic has a "sustainable brand directory" where you can find all manner of products through sustainable brands and companies across the world.
She says that for fashion to be considered sustainable, key characteristics must show they are "eco-friendly, ethically-made, lasting, and accessible". Check out Natalie's sustainable living blog today!
Founded in 2012 by writer Jennifer Nini, Eco Warrior Princess offers a platform for the sustainable living community, be it seasoned planet saviours or new future builders.
The blog touches all angles of sustainability, be it fashion, food, lifestyle or business. It truly is an eco-friendly blog providing "green intelligence" to the world.
Not only does it give you ideas of what brands to use, but it also focuses on how to curb any current habits considered not so eco-friendly like compulsive shopping #confessionsofashopaholic.
This eco-friendly blog is run by self-proclaimed hippie Wendy who created her sustainable living blog to give people tips and tricks on how to be environmentally thoughtful in their everyday existence.
You can learn how to compost in your flat, find more eco-friendly glitter alternatives for your children's art and craft projects or where's best to go berry picking in the Summer. We were following Wendy's blog long before Friendly Turtle was even a thing, and it was her blog posts on sustainable living which helped inspire us to do what we're doing today! 
Of course, inclusivity and diversity are paramount to being able to change the world for the better. When everyone is working together to make a difference, we stand a bigger chance for a brighter future for our families.
This website provides just that. It's an eco-friendly blog inviting those with more melanin to become more aware of their fashion choices and stylistic no-no's.
Created by environmental justice educator Dominique Drakeford, she focuses on how you can impact the world through sustainable style choices while echoing stories of how fashion can impact the communities of colour around the world.
Eco-blogger Addie has just about anything you may need for sustainable living- she has all the "principles of sustainability" for you.
She wants to share her eco-friendly journey with us all in order to create a better home for everyone.
Sometimes, the first step in becoming a new-Earth martyr is understanding the basics. Understanding minimalism, being environmentally conscious, and how to incorporate a zero-waste lifestyle are all topics covered by Addie in her sustainable living blog.
Another one of our favourite UK eco bloggers, touching on all cornerstones of sustainability. Besma started blogging back in 2014 when she was living in Paris, and she does an amazing job keeping all of her content relevant and up-to-date.
Besma's ideas are clearly thought out and written down. Some of them make you think, some of them get you excited...and they are always educational to read.
Need a positive angle on all this pandemic stuff we digest from the news? Want to hear some logical thoughts on sustainability during a pandemic? Head over to her blog for those answers and more.
Our newest to this list is this awesome little (big) blog with everything from considerate beauty and fashion, to thoughtful lifestyle and home.
Elizabeth has carved out a fantastic little corner of the internet to write about everything ethical and eco-conscious. You can find a wealth of resources to encourage a thoughtful lifestyle and a plethora of different articles to support pathways to personal, collective, and planetary wellbeing.
Full credit to this great online resource that we're sure will serve a lot of readers well, and we hope Elizabeth never stops writing!
Founder Ali Clifford is an eco-blogger offering marketing consultancy to ethical and sustainable brands, meaning her blogs will only ever point you in the right direction for our planet.
Her blog is a hub for worldwide sustainability and eco-friendly industries. This particular sustainable living blog offers insight into events and product industries like no other.
She delves into why you should choose Fairtrade flowers while providing DIY food wrapping alternatives to single-use plastic and everyday waste.
To become more socially and environmentally aware of the industries around you, look towards this London-based social media consultant.
Winners of the International Association of Culinary Professionals Sonja and Alex Overhiser are #couplegoals.
They are culinary experts whose eco-friendly blog takes the form of healthy wholefood and vegetarian recipes that make your mouth water.
From chocolate banana muffins to an easy eggplant pizza to a classic falafel, they have a recipe suited to every occasion while maintaining their mantra to improve health, communities, and the planet.
You could spend days reading the hundreds of articles on Conscious Fashion Collective and still be no closer to the end of them all - there is honestly so much resourceful information packed into this blog.
Whether you; 're looking for brand guides to shop with, directories of slow fashion brands, or an almost unlimited amount of blog posts covering everything from the best places to find secondhand plus-sized clothing online, to the best eco-friendly mothers day gifts.
Another new addition to this list (late 2022), and well deserving of its place, and we look forward to seeing where they go with their blog next!
One of the newer eco bloggers we've had the pleasure of chatting with. Mia shares a similar background to our own - we've both spent a lot of time living overseas, and seen first-hand the damage unsustainable living can do to various environments around the globe.
We particularly love her Instagram account, where Mia is always sharing thoughtful insights into her daily life: repurposing tin cans into pencil pots, composting inspiration, and sustainable fashion challenges.
It might be a new eco friendly blog...doesn't mean it isn't full of great content though. And definitely give her a follow on Insta if you're on there @aimplasticfree
Lauren Toyota is an eco-blogger focusing on feeding your hunger for sustainable and vegan foods.
As a nominee for the 2020 Veggie Awards, her aims are to bring the ever-growing lifestyle of veganism to become a global effort in making the world a more sustainable and healthy place.
Not to make your cravings grow, but jalapeno popper grilled cheese, vegan zucchini pistachio cake, and vegan mozza stick nachos are just some of the delicious recipes awaiting you on this sustainable living blog.
Alden Wicker invited the conscious woman into her world of fashion, travel, beauty, home, and wedding sustainability through her eco-blogging articles on EcoCult.
She and her husband have jetted across the globe to find out about the fashion industry's best and worst sides. The eco-friendly blog offers insight into supply chains from India to America, Europe to Asia and beyond.
In her blogs, she addresses topics such as how MLMs are actually ethical product providers and how to DIY a face mask with an old re-useable shopping bag.
To release your inner eco-warrior, get reading some of Alden's new academic essays on discovery in sustainable living.
This eco-friendly blog's ultimate goal is to help you minimize, simplify and enjoy life more. Founder and eco-blogger Georgina Caro has a 7-day course that aids in living a more sustainable and simple life to combat stress, sleep deprivation, and lack of control.
These are all factors that you need to be optimized in order to lead your best performance to transform from Caro's Eco Fledgling to Eco Middling and to Eco Warrior.
With tips on how to have a zero-waste packed lunch, or what to consider when looking for solar panels, you'll have every aspect of sustainable living taken care of through Georgina's sustainable living blog.
Ok, so this might be a youtube channel instead of a blog, but we really don't care because this is one of our favourite places on this list. Packed full of sustainable living ideas, Immy certain knows what she is talking about, and she produces video content that's just incredible to watch.
Immy also has an awesome Instagram account that she's super active on it, so if you're looking for minimal, plant-based, low-impact living inspiration, then you definitely need to get on this one @sustainably_vegan
Although this blog allows for a multitude of bloggers to provide advice and insight into saving your planet through the odd sustainable living blog, it began as a one-man band.
Jill Fehrenbacher founded Inhabitat in 2005 as an interior design guru, giving advice on products and homewares. But, as the brand has grown, so too has the content.
Today, Jill's website has become a beacon for sustainable living product design focusing on upcycling to reduce waste and influence an environmental impact on the future of home living.
Another fantastic eco friendly blog, this time from UK-based Francesca. We've been following her blog and Instagram account right from the start of Friendly Turtles' journey. She's passionate about sustainable living and a strong advocate of social justice.
You know from reading just one or two posts that Francesca is clearly very bright, clued-up, and equally as passionate. There are always plenty of practical takeaways from our time spent on her blog, and we know a lot of you will come away thinking the same thing.
One of her recent posts about how we should all move forward after COVID-19 was an absolute joy to read, and as always, packed full of thought-provoking ideas that are sure to make you stop and think.
Micaela is an American Mommy who wanted to make a difference in the world she was bringing her children up in.
She provides down-to-earth eco-blogging that focuses on how you can juggle being sustainable, using non-toxic products, and finding healthy food for family meals at a steady pace.
If you're wanting to know how to become an ethical shopper or clean with low-waste products, this eco-friendly blog invites you into the family of natural living (nudism is not obligatory).
Ana's blog for beauty and lifestyle doesn't show-boat her inner eco blogger as this is something that naturally flows throughout. She is partnered with Green People and other positive tree-hugging brands that help you save the planet one skincare routine at a time.
Ana's sustainable living blog offers insight into the world's beauty products while demonstrating which would be most beneficial to you. The twist is that she focuses on sustainable and ethically sourced products and brands.
If you're looking for a DIY recipe for hair and scalp oil or a new moisturiser made of fruit and bamboo so that you can be sustainable and exotic, then Ana's your go-to gal. 
Ben has been writing up his 'simple, sustainable, eco-friendly living' blog for a few years now, and we were a bit late to the party with this.
What a gold mine of information!
With little nuggets of eco goodness and advice such as wooden matches or gas lighters, to biodegradable confetti and how to make your own, there really is a wealth of information on here that comes at us with answers to questions you may not have even considered.
Well worth the read, and hope Ben never stops producing content for us and his readers.
And, lastly but by no means least, check out more of our blog right here at Friendly Turtle. Our blog and zero waste shop here in the UK serves up ideas and inspiration from our posts and our shop to help you on your way to a sustainable lifestyle packed full of eco goodies and sensible choices.
Our mission is to offer sustainable alternatives to the vast amounts of waste we produce on a daily basis.
To combat this, our eco-friendly blog helps you create a zero-waste and ethical lifestyle through sustainable ideas, ethical news, and eco-conscious inspiration. We can point you in the direction of plastic free toiletries and wonderful eco friendly skin care, to eco friendly gifts in the UK - all to help you break free from the fast consumer culture we live in today.
Hopefully, by sharing some of our favourite eco bloggers that inspire us, you can find a blog that you connect with and can pull some ideas from...and start making one sustainable change at a time.
Thanks for reading this far - and don't forget to help spread awareness by giving us a like and a share.