6 Ways To Make Schools More Eco-Friendly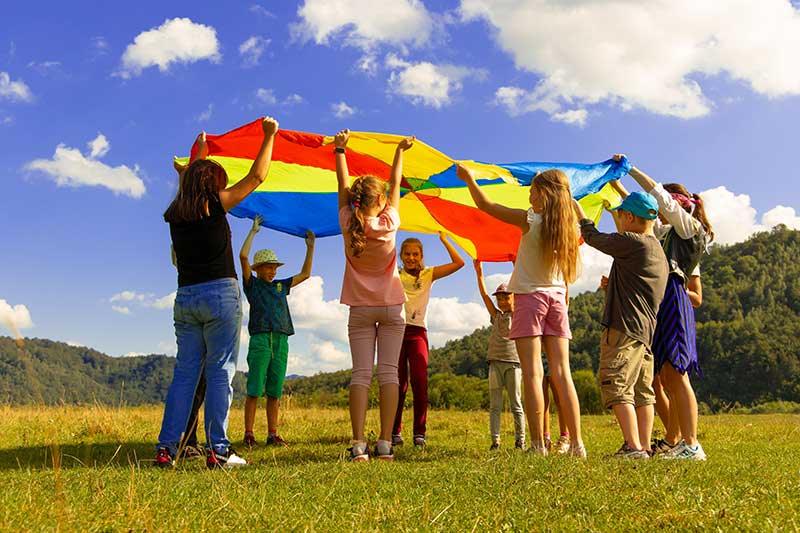 One of the best ways to teach children about the challenges of our planet Earth is to get everyone involved in the practice. Making your school eco-friendly is possible and it does not even require funds or support from the government because you can keep things inspiring and fun! As long as you explore and ask the youngsters for ideas, you will create a future of conscious and responsible citizens. Starting with the basic trash pickup day schedule to holding various contests, every parent or teacher can help the children turn their school into a safe place where the future is shaped.
How To Make Schools More Eco-Friendly
1. Plant a Small School Garden.
The most important thing is to let your young learners see the practical side of things. Provide them with as much hands-on experience as you can. It will help to take care of the garden and see how being eco-friendly can make a strong change. It will allow the children to relate and show genuine care. You can start with basic planning and organize a small greenhouse. If you are unsure about how to do it, ask for assistance from the community council or get together with the parents during the weekend time as you keep the children involved. It will also help you to spend lessons in the open air!
2. Indoor Plants Care
Of course, you can decorate the classroom with indoor plants and conduct small lab experiments as you watch the seeds grow in a natural, chemical-free environment. It will make it possible to transform the classroom and help the children feel the connection as they learn and watch the biological processes take place. If you want to create a presentation on indoor plants or start with an outline for ecology lessons, you may check LetsGradeIt reviews and choose an ecology writer who can help you out! If you need to make the content more accessible and readable for youngsters, you'll find help as well!
3. Organize a Green Club
Also known as the Green Patrol, one can cooperate with the scouts' branch by making your school join the local ecology initiatives. If it does not sound like an option, you can create a school's club where anyone can join. You can make field trips and let your school be the headquarters as you work as journalists with both old and young. The children can talk to their families and ask for help as they work in the garden or try to invent something. It will also help the classes find the most efficient and common solutions.
4. Create an Environmental Blog / Newspaper
Another great way to make your school stand out is to keep track of your activities. If you want to become more eco-conscious and make a difference as a school learner, create an environmental blog where you research and talk about your plans and objectives. You can make daily posts by allowing students to work in groups and improve their social and writing skills. If you want to avoid laptops and smartphones, you can create colorful and handmade newspapers. Doing things the old way, it's possible to get creative and decorate the school halls. It will definitely make your students proud as they show it to parents!
5. Local Community Contests and Campaigns
When you have lots of great ideas and you have created something to protect our planet Earth, it's high time to take things further by getting your voice heard. Participate in various campaigns in the local community and let your school showcase your projects and ideas as you show why your students are eco-friendly and what they have done to achieve that.
6. Keep Every Learner Involved!
The key to making your school eco-friendly is keeping everyone involved in social projects and environmental campaigns. If you see a child who is not comfortable with presentations and speeches, think about their unique skills. It can be writing, drawing, planting flowers, or being a techie. Even if the child does something on their own, it's still a development where you can present something together for the group. Now, if you have an active learner who seems to ignore ecological lessons, think about adding gamification to the environmental sessions and offer to try to save our planet by using superpowers (Biology, Chemistry, Engineering, and Physics skills). This way, you will be able to combine school lessons with the core principles of environmental protection. By keeping every child involved, you will be able to create a strong community.
Author Bio
Melony Hart strongly believes that eco-friendliness starts with the children who are the future. As an educator, social scientist, and researcher, she seeks the most efficient solutions as she shares her knowledge. Follow Melony to make your learning inspiring as you discover new ideas.
|
Posted on November 08 2022