Top 5 Ethical Apps for Socially Responsible Investing in 2023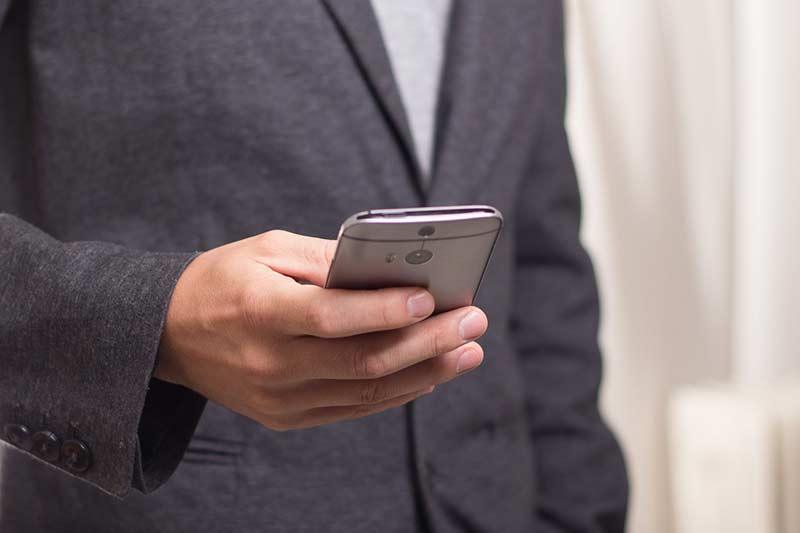 Socially responsible investing is an umbrella term that covers things like sustainable investing, impact investing, and ESG (Environmental, Social, and Government) investing. But at its core, socially responsible investing is about one thing: ensuring you invest according to your own ethical values.
Therefore, you should spend time looking at your values and comparing different ethical apps for socially responsible investing to determine the right choice for you in 2023.
1.
The SoFi Invest App
According to SoFi, socially responsible mutual funds in the U.S. in 2021 saw inflows of around $70 billion, which is an increase of 36% from the previous year. In turn, investors saw great returns.
SoFi is an ethical company that cares about socially responsible investments. With the SoFi Invest app, you can get up to $1,000 in stock, trade stocks and EFTs commission-free, try out automated investing, and much more.
Furthermore, you can participate in upcoming IPOs before they even start trading on the public market and with the option of fractional shares, you can buy into companies for as little as $5.
SoFi also offers automated investing, where you can determine your specific goals and risk tolerance. And with the ability to trade cryptocurrencies like Bitcoin, Dogecoin, and Ethereum, in a safe and secure environment, the SoFi app provides you with a wide range of investment options. You can even receive up to $100 in Bitcoin when you make your first trade with crypto.
2.
The CIRCA5000 Impact Investing App
Impact investing can refer to a range of values, goals, or priorities that investors have the potential to pursue. But ultimately impact investing means you're investing with a specific outcome in mind.
By investing in certain companies, you can support organisations that embody principles you agree with while gaining the potential to earn a profit at the same time. One of the most popular apps for impact investors is the CIRCA5000 Impact Investing app.
Portfolios are structured around the two main themes of people and the planet. That means CIRCA5000 invests in things like health, energy, water, food, and education.
You can choose from three risk tolerance levels and access individual savings accounts, general investment accounts, and junior individual savings accounts, as well as personal pensions.
3.
The Wealthify App
The Wealthify app is based on five ethical plans. Each one supports organisations that are committed to making positive social and environmental impacts.
Wealthify also excludes investments in things like weapons, adult entertainment, deforestation, and oppressive regimes. Wealthify is well-known for its low-fee ETFs that are monitored regularly for ethics.
The company also aims to make investing more accessible by breaking down barriers and eliminating investment jargon that the average Joe doesn't understand. While all of that sounds good, and you certainly have the option to invest ethically with this app, Wealthify may still receive up to 10% of its total profits from excluded harmful activities.
4.
Nutmeg
One of the most popular ethical investing apps for socially responsible investing in the United Kingdom in 2023 is Nutmeg. In fact, Nutmeg is now the largest responsible investing company in the U.K. Though, that could put you off if you're looking to support smaller investment companies.
Nutmeg's investment portfolios avoid ETFs that are associated with controversial industries and actively invest in organisations that work towards positive environmental and social impacts.
As an investor, you can see how your portfolio investments stack up against a variety of metrics, such as pollution, controversial sourcing, carbon emissions, labour management, tax transparency and business ethics.
Before investing with Nutmeg, it may be of interest to learn that J. P. Morgan acquired the company in 2021.
5.
FLIT Invest
Like other apps for socially responsible investing, if you sign up with FLIT Invest, you can choose which industries you wish to avoid investing in, such as weapons and fossil fuels, and also choose industries that are ethical and which you are passionate about.
For instance, you could invest in climate solutions. With FLIT Invest, you can also track a variety of metrics in real-time.
In Conclusion
You'll find a variety of socially responsible investing apps on the market, but the above five are arguably the best. And before we go, it's worth reminding you of why ethical apps for socially responsible investments are so important.
Traditional investments have often backed many unethical practices like testing on animals, damaging the environment, and contributing to poor working conditions. Therefore, by investing ethically with socially responsible investment apps, you can ensure you don't put funds into so-called sin industries.
Instead, you can actively invest in companies and organisations that are making the world a better place and which you passionately believe in. Of course, when you invest ethically, you not only contribute to creating a better future. You also have the opportunity to make a healthy profit.
One last thing: if you care about ethical issues and want to do your bit for the environment, check out these three reasons you should shop at a zero-waste shop.
|
Posted on January 24 2023