Protect Your Family's Health with Plastic Free Cleaning Products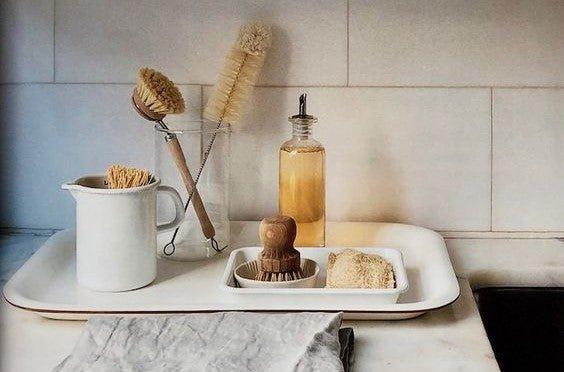 Keeping your home clean and properly sanitised will help prevent unwanted illnesses and health conditions caused by bacteria, fungus, viruses, and other contaminants. However, achieving a clean and safe home shouldn't mean the environment will suffer. If you are still using conventional plastic cleaning tools and products, you may want to consider plastic-free cleaning products in the UK. It's not just safe for the environment, but potentially safer and healthier for you and your loved ones, too.
The problem with regular cleaning products
Many store-bought, commercial cleaning products contain harsh, if not harmful chemicals that could have some long-term effects on your health. Moreover, they often come in non-biodegradable plastic bottles, which could remain in the landfill or end up in the oceans if not properly disposed or recycled correctly.
That said, it may be best to follow the example of discerning consumers who care for the environment and shop at a reputable zero waste shop in the UK for plastic-free cleaning products. This kind of shop carries a wide variety of plastic-free solutions with sustainable ingredients and materials and manufactured in environmentally friendly and ethical means.
Things to buy
A plastic-free shop in the UK has a good selection of environmentally friendly alternatives to conventional cleaning products. Here are some examples that can replace the disposable, plastic goods you might have at home:
Wooden dish brush with a replaceable brush head – Made of FSC certified, sustainable wood, it's a reusable product with firm Tampico fibre bristles that can effectively remove stubborn stains off pots and pans.
Eco-friendly scrubbers – These plastic-free cleaning products in the UK are made of coconut husks or coconut fibres.
Organic washcloths – Organic cotton is a popular material at a zero-waste shop in the UK because it is multipurpose and can be used for cleaning and mopping up spills, wiping, and other applications.
Plant-based multipurpose cleaners – Packed in sustainable, biodegradable pods, drop it into an empty reusable bottle, fill it with water, shake, and it will be ready to use and sprayed on surfaces.