6 Simple Ways To Help You Choose Eco Friendly Products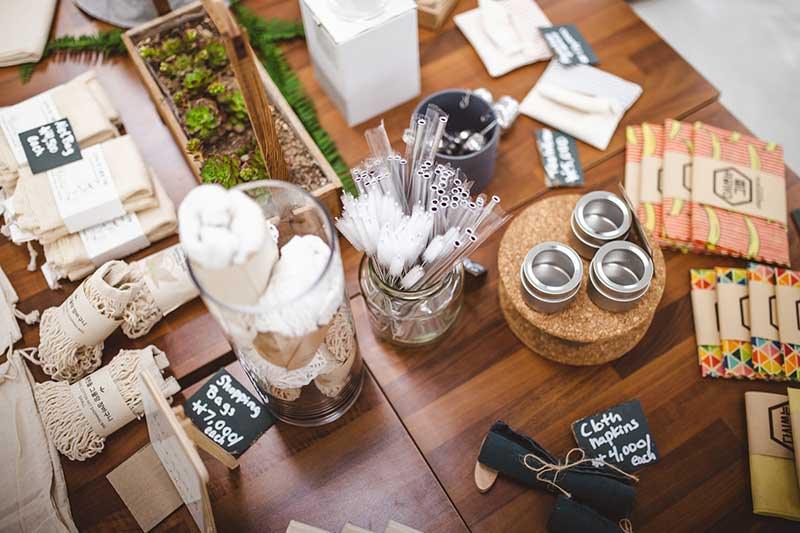 Choosing eco-friendly products these days is one of the most practical means to make a positive change daily because one focuses on consumer choices that show responsibility and genuine care.
Although there are still specific challenges that we can address by reducing the use of chemicals, turning to environmental campaigns and eco-friendly products will help to reduce carbon emissions as well. The reason for that is the general chain link where plants and farms use renewable energy sources or produce consumer goods that can be recycled or used once again.
With our eco-friendly choices, we can constantly make a positive change as our contribution works for both short-term and long-term objectives.
6 Ways To Help You Learn How to Choose Eco-Friendly Products
1. Address Your Consumer Behavior.
Start your purchases by evaluating what you really need as it's where you should focus on your necessities. Don't buy more than you need if you want to maintain a sustainable future! As you make your shopping list, think about the packaging, the ingredients you would like to use, and the ethical practices that a company uses.
It may not be a typical product with a green label but a business that follows eco-friendly standards by default. Explore your consumer behavior and you will always have an outline. You may also research this subject for your studies to evaluate things deeper.
If it feels too challenging, use the best term paper writing service online. It will help you to receive due help and learn how we make our choices based on knowledge.
2. Certification Analysis
.
Although we often see the "sustainable" words present on many products, it doesn't automatically mean that the product is eco-friendly. Look for products that have been made with recycled materials, yet don't forget to seek certifications and quality standards.
The golden rule of thumb is to seek those products that offer 100% mark in relation to the natural ingredients or recycling practices. The same relates to biodegradable products.
3. Know The Labels Well.
When choosing eco-friendly products, explore four main green certification labels that will help you to make your choice, depending on what you require.
If you seek electronics and various house appliances that tend to save energy and use safe elements, check out the products that have the "Energy Star" label. If you want to choose paper-based or wood products, look for the Forest Stewardship Council label as these certified products will relate to safe foresting practices.
As a matter of fact, you can find a lot of helpful environmental information as you visit the council. As you make cleaning product purchases, look for the Green Seal label. Finally, organic foods and cosmetics will have the USDA Organic seal present.
4. Check The Ingredients.
It's one of the most time-consuming aspects of choosing eco-friendly products, yet there are certain ways to make things easier. Firstly, you should look for materials that are clearly sustainable. This way, you can explore things on your own and go beyond offered certifications.
As you start with the packaging and labels, ensure that you are not dealing with products that contain pesticides and dangerous chemicals like herbicides (when choosing products for your garden).
Regardless if you are looking for food, beauty products, or clothes, focus on organic products and the elements that are biodegradable. You can start a social campaign and create an environmental education lesson for your school or college.
Avoid fabrics that contain plastics (mostly common in cosmetics, containers, bags, coffee cups, and electronics), and take your time to read the ingredients when looking for cosmetics and toiletries products.
5. Ethical Standards.
You can explore various companies that you like and check their ethical standards by visiting their web pages, blogs, and social media pages. If you cannot find sufficient information, it's always possible to write a letter or make a phone call by contacting the PR or press department.
You can ask for statistical data or basic facts on the ethical standards and cases of animal testing or sourcing of elements from the plants (if you suspect that it has taken place). If the company refuses to provide relevant information, you can confront them with legal principles relevant to your state, district, or country.
6. Eco-Conscious Attitude Comes With Knowledge
Even when you know all the green certification labels and look for the stickers that tell you how to choose certain ingredients that are fully natural, it is essential to learn all the time and research each product or manufacturing process beyond what is written on the label.
For example, if you can see that cosmetic products contain DHA and BHT preservatives, it's better to avoid them as there are clear links to DNA mutations as the human cells are being altered. Likewise, parabens and phosphates have a negative effect on the rivers as such products also damage our hormonal functions first and then have a negative impact on animals as such products are left in the waste.
When you learn more, you also seek and explore as you look through the shelves and know what to avoid as you make your eco-friendly choice based on your analysis.
BIO
Melony Hart is a researcher, social activist, and educator who explores it all from technology, the environment, and the best ways to learn. Her posts focus on helpful solutions and explorations that make complex things accessible. Follow Melony to learn and get inspired.
|
Posted on November 14 2022