4 Ways to Foster Sustainability in Your Business and Make a Difference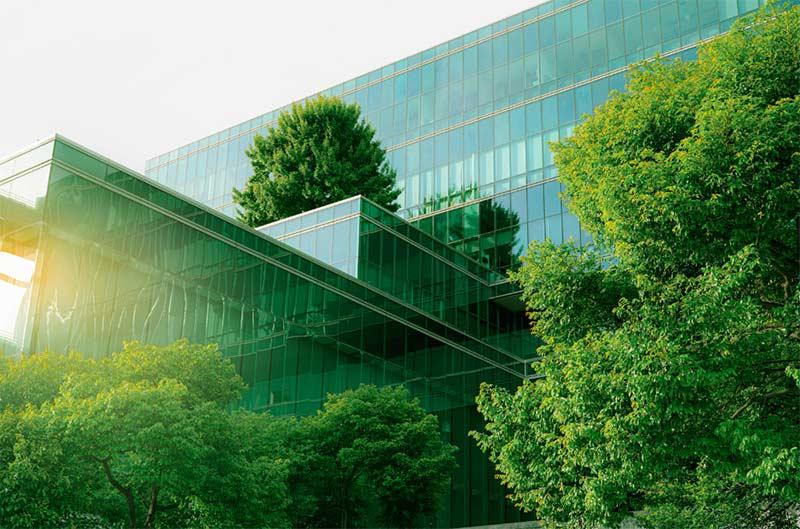 There's no doubt about it; running a business in 2023 is challenging. From building a strong employee base and cultivating a solid online presence to difficulty finding funding and problems finding the balance between growth/quality, there are various challenges modern-day businesses must face to achieve success.
Yet, out of all of them, climate change's potential impact is one of the most significant in the long term. Due to this, more and more businesses are taking steps towards improving their carbon footprint and making a difference to the planet. Not only do sustainable practices benefit your business by making it more sustainable, but they can also help reduce costs, improve efficiency, and improve your business's reputation.
Whether your business is a start-up or has been operational for many years, there are many ways to foster sustainability, from setting sustainable goals and reducing energy consumption to allowing workers to work remotely and reducing waste. So, if you're ready to promote a more sustainable business, continue reading for our best tips.
1. Encourage Employees To Work Remotely
Before the pandemic, very few businesses offered hybrid or remote working options, yet fast-forward a couple of years, and it's become so popular that it has almost become the norm. As well as improving employee morale, hybrid/remote work also offers businesses and their employees many more benefits, with some of the best being sustainability-boosting.
Since employees who work remotely are in the office less, businesses can benefit from fewer emissions, reduced running costs, improved air quality, less paper waste, less power wastage, and much more. However, many businesses are reluctant to offer staff flexible working hours for fear of reducing the engagement of their employees.
Yet, there are many ways to engage staff, even when remote. Some of the best practices include hosting casual hangouts, making employees feel valued, fostering personal connections, keeping lines of communication open, and using tech tools like word cloud polls from Vevox.com to encourage staff participation.
From live word cloud to live audience polling, their various tech tools can help your business engage more than just your staff. Visit their website for more information, read customer testimonials, browse their complete services, etc. or consider contacting a team member directly to see how their tools could help you promote engagement among your staff/customers in a remote environment.
2. Become A Paperless Office
Another way to foster sustainability in your business and make a difference is by reducing the waste your business creates. One of the most significant sources of waste in an office environment is artificial materials such as plastic, paper etc., the latter being the most influential, with an average of 6,800 sheets wasted per employee per year.
Due to this, offices must implement as many paper-saving solutions to their day-to-day operations. Fortunately, there are many ways that businesses can take steps to reduce their paper usage and eventually go completely paperless!
From transferring everything from a traditional storage system to a cloud-based storage system and avoiding single-use paper to switching to email invoicing and letting go of the letterhead by using digital documents for everything, there are many steps businesses can take towards reducing paper consumption.
3. Add More Greenery
If remote or hybrid working is out of the question for your business, consider making eco-friendly improvements to your office, such as adding greenery. According to NASA, a simple houseplant can do wonders for making your workplace more sustainable and healthier since they provide many health-boosting benefits.
Some of the most significant benefits greenery can do for your workplace are purifying the air, reducing negative emotions, lessening stress levels, improving attention span, increasing employee productivity, and much more. Not only this, but they improve the air quality by absorbing the carbon dioxide we breathe out and turning it into fresh oxygen.
As well as decorating your office with as many houseplants as you can fill it with, you could also consider making use of window space (if your office is located in a high-rise building!) by installing window boxes where you can grow your own fresh produce or flowers, which can be excellent for entrusting staff with a little more responsibility!
4. Think About Your Commute
Another way to create a more sustainable workplace is by focusing on how your staff commute to and from work and encouraging them to opt for more eco-friendly options. Some of the most popular eco-friendly ways to make the journey to and from work include cycling, catching public transport, walking, and many more.
Yet, at the same time, we understand that if employees don't live close to the office, it can be difficult to include any of the above transportation methods in their commute. However, this doesn't mean that they can't take steps to improve their commute. For instance, they could start a carpool with other nearby employees, switch from a petrol-powered vehicle to an electric model, and more.